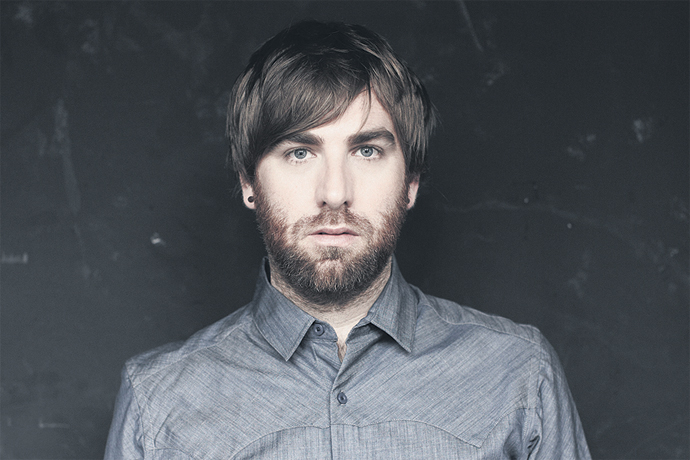 It's every kid's dream to be a rock star when they grow up, and for Australian singer songwriter, Josh Pyke, it was no exception.

Joining a band at 12-years-old and then penning his first song at just 14, it was clear he was always musically minded.
"I can still remember sitting in my parents' living room listening to The Beatles when I was a kid and thinking I could be a fill-in if they ever needed an extra person," he joked.
It's this lifelong obsession with music that has helped Josh forge a career as one of the country's most respected performers. His debut album, 'Memories and Dust', landed at number four on the ARIA charts in 2007 and saw him score three ARIA awards for his quirky mix of hits, including 'Lines on Palms'.
Quickly making his mark on the industry, Josh scored acclaim from critics and fans alike who fell in love with his eccentric song structures and detailed storytelling skills.
Releasing his follow up album, 'Chimney's Afire' in 2008 and his latest album, 'Only Sparrows' last year, Josh has a reputation as one of the country's best modern songwriters.
Now, Josh is gearing up for another run of shows, only this time he'll be doing it without the support of a band.
Taking to the stage with just a guitar and a few tricks up his sleeve, Josh will play a mix of his recent hits, including 'Love Lies' and 'No One Wants A Lover' as well his older tunes like the infectious track, 'Middle Of The Hill'.
He even used Facebook to ask what fans wanted to hear most of on the tour. While Josh said a solo tour could initially be intimidating, he liked the opportunity to be close with his fans.
"There's something really intimate about performing in smaller venues and I love getting to chat to people throughout the shows," he said.
"I made a decision years ago to never say the same thing twice while I'm on stage, so it definitely adds to the excitement and means that each show will be really different."
Having developed a knack for playing unusual instruments, Josh said audiences could expect to see him mix up his songs in different ways, using a looping machine and a harmonica.
"I'm even thinking about using a recorder, but I'm still not sure about that one," he laughed.
"The best part about touring is getting to experiment with my songs and give people something different to what they would hear on my albums."
With three successful albums under his belt and having recently become a father for the first time, Josh plans to focus on song writing again when the tour is over.
Despite his success in the industry so far, Josh said he never gets over the excitement he feels when his shows sell out.
"It's genuinely been a huge honour and a blessing to get to do what I love everyday," he said.
"I just couldn't ask for more than that."
Josh Pyke is currently touring the nation. See www.joshpyke.com for details.