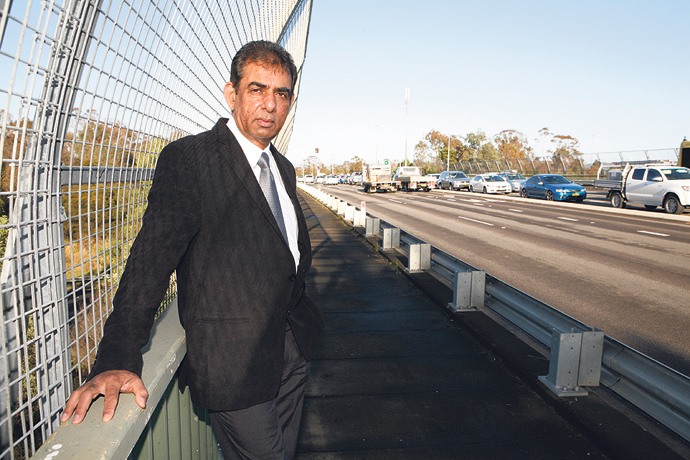 The Penrith Business Alliance (PBA) is gearing up for another successful year after presenting to Penrith City Council on Monday night its plan for 2012-13.

"Prior to the formation of the PBA there was the now defunct and underperforming PVEDC and Council's own economic development department with both receiving almost equal amount of funding from Council," explained PBA CEO, Bijai Kumar.
"PBA took their place resulting in a significant saving to ratepayers for the management of the city's economic development agenda and also removing unnecessary duplication and confusion on roles and responsibilities."
Since its inception, the PBA has been charged with the task of creating 40,000 additional local jobs by 2036 and is well on its way to achieving that target through a number of key programs, including the revitalisation of the Penrith CBD called Penrith Progression, as well as development of the Werrington Business Park and the Western Sydney Employment Lands Investigation Area.
"The planning framework for the revitalisation of the CBD was prepared by Council several years ago. Our role is to use this planning framework to achieve development outcomes based on commercial reality and economic feasibility," Mr Kumar said.
"Our project 'The Penrith Progression' will provide the pathway to achieving this in partnership with key stakeholders including Council and State Government. In undertaking this initiative it is also vital that we address the issue of infrastructure shortfalls in the CBD."
PBA is working in partnership with Council and the NSW Treasury and is confident that working closely with the Treasury will bring this revitalisation opportunity to fruition via a number of funding avenues such as tax incremental financing.
"We are also working very hard to attract a major government department to the CBD," Mr Kumar said.
Another exciting project in the planning stages and already financed is the Werrington Corporate Centre, located on the Werrington South Campus of the University of Western Sydney. Penrith City Council provided a planning basis for the region in the Werrington Enterprise, Learning and Living Precinct planning document, and now PBA is turning that plan into a reality.
"The opportunity for the Werrington Corporate Centre came with the funding opportunity through the Commonwealth's Suburban Jobs program… to activate planning for a 58 hectare business park that has the potential to create 6,000 direct and indirect jobs," Mr Kumar said.
"The Commonwealth has agreed to fund $13.5 million with UWS providing a further $14.5 million.
"It is perhaps the first time that Penrith has attracted such a large capital injection from the Commonwealth for an economic development project."