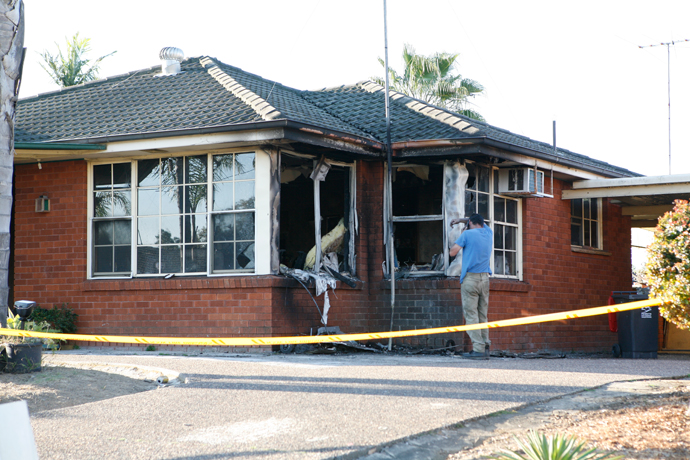 A seven-year-old boy has been hospitalised after accidentally setting a gas cylinder on fire in his family home.

Police, paramedics and NSW Fire and Rescue were called to a house on Tania Avenue, South Penrith at 3.05pm on Wednesday afternoon after receiving reports of a fire.
Upon arrival, the house was found alight. NSW Fire and Rescue teams worked to put the fire out.
Several rooms suffered extensive damage structurally due to the fire and the contents of the home were also affected by smoke and water.
Paramedics treated the child at the scene for burns to his arm.
The seven-year-old boy was taken to Nepean Hospital as a precaution after suffering the minor burns but is believed to be in a stable condition with no significant injuries.
Penrith detectives are investigating the incident and believe that the boy was playing with a cigarette lighter when a barbeque gas cylinder caught alight – bursting into flames, which then spread to other parts of the family's home.
Police are still collecting statements from witnesses but say the incident is an unfortunate accident.
In a separate incident on Wednesday afternoon, a child care centre on Reserve Road, Penrith, was evacuated after a fire started in the fuse box.
It is believed the fire may have been caused by a localised power failure and no-one was injured.