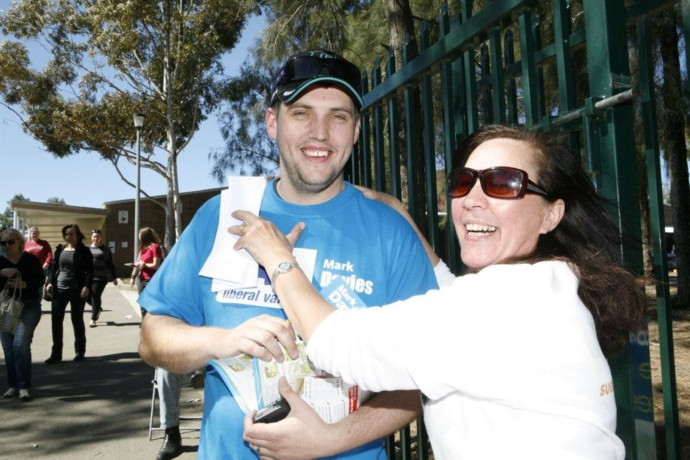 Counting is getting underway in Penrith after polls closed following 10 hours of voting at locations across the area.

It's expected to be at least an hour or two before we have solid indications of who will make-up the new look Penrith Council.
In an incident-free day, candidates and their supporters did their best to convince undecided locals to vote for them, handing out thousands of how to vote cards across the day.
As reported earlier, there was mixed response from voters with some only realising this morning that an election was even on.
There's interest and mystery in all wards, with results expected to be known by 9pm tonight.
In North Ward, Ross Fowler is expected to be re-elected along with long-time Labor councillor John Thain.
Kevin Crameri seeks re-election in North Ward with interest surrounding whether or not a scandal during his recent term as Mayor will have any impact on his vote.
South Ward has had many twists and turns already, with Mark Davies first pulling out of the race and then re-entering at the last minute. He is expected to be re-elected and may also get the second candidate on his ticket, sitting councillor Ben Goldfinch, across the line.
Jim Aitken and Karen McKeown are both expected to be re-elected but there's some mystery over who will fill the fifth spot.
In East Ward, former State Liberal candidate Tricia Hitchen will attempt to secure a spot, as will Marko Malkoc who in the last week has aired significant allegations relating to his first term as a councillor.
Veteran councillor Jackie Greenow is expected to be re-elected along with outgoing Mayor Greg Davies.
But there's uncertainty overall, with the Liberal vote likely to be split because of the decision by the party not to endorse candidates.
It's also not known how significant Labor's poor performance at Federal and State level will impact the local Labor candidates.