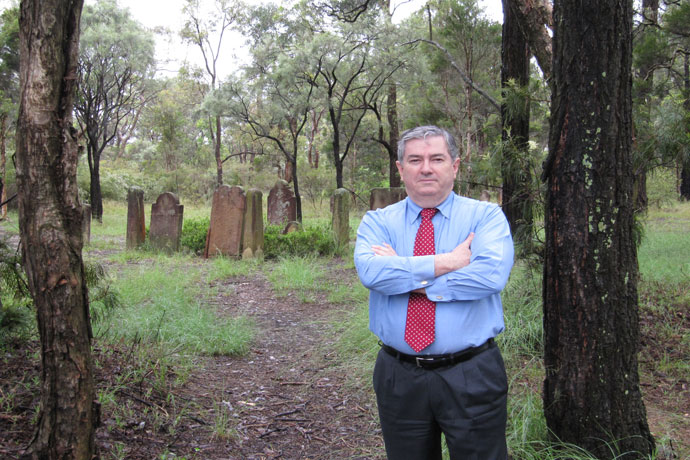 It is a "race to eight" as councillors bargain amongst themselves this week to form alliances in the lead-up to the election of the Penrith City Council Mayor on Monday night.

To elect the Mayor, one councillor needs a majority support or eight votes, but out of the 15 councillors, no political party has a clear majority.
Six independent councillors are members of the Liberal party (Ben Goldfinch, Mark Davies, Ross Fowler, Tricia Hitchen, Bernard Bratusa and Marcus Cornish), but factional differences are proving strenuous.
Mark Davies has not confirmed if he is interested in a term as Mayor or Deputy Mayor, but his election running mate, Ben Goldfinch could not rule out his interest in either position in the final two terms.
"I wouldn't be putting my hand up for the first two years," Cr Goldfinch said.
Ross Fowler, who has previously served as Mayor, has the support of independent councillor, Jim Aitken.
"Penrith will need a mayor who will uphold that position with dignity. I think new [councillors] should wait a year," Cr Aitken said.
"There are experienced councillors like Ross Fowler, Mark Davies and Ben Goldfinch and there's a place for those councillors."
Cr Aitken, who has also served as Mayor and Deputy Mayor, also has ambitions for the top job.
"I am have ruled myself out of the mayoral position for the next three years," he said, failing to rule out the possibility of serving as mayor in the final term.
But even if the Liberal independent councillors and Cr Aitken reach an agreement, they must still secure one more vote, leaving independents Jackie Greenow, Kevin Crameri and Maurice Girotto in pivotal bargaining positions.
Cr Girotto told the Weekender that it would be very difficult for him to choose who should be Mayor because he has only just met his fellow councillors. "For me it might be easier to step back and watch as I am in a difficult position," he said.
Labor, who managed to put up Greg Davies as Mayor last term, is talking down their chances of having one of their councillors make a bid for Mayor because the have only four seats in Greg Davies, John Thain, Karen McKeown and Prue Car.
"You can never say never but it will certainly be more difficult for our side of politics to form an arrangement," Cr Thain said.