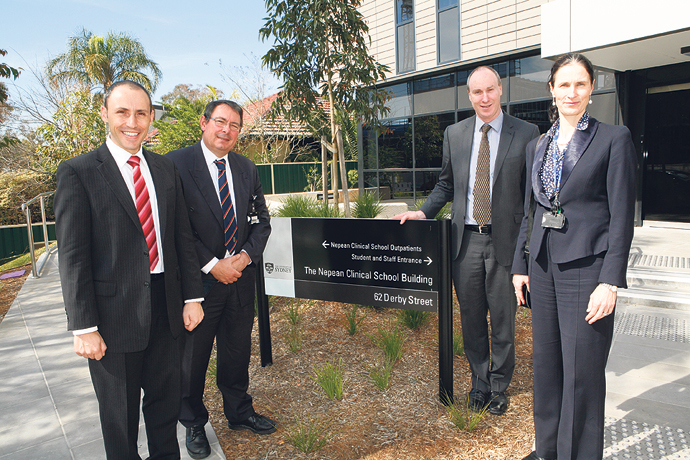 In a coup for junior doctors and patients in the Nepean region, the Federal Government will fund two new specialist positions at the Sydney Medical School Nepean campus.

The Nepean Blue Mountains Local Health District and Sydney University have partnered to create two new specialist training positions with Government funding for three years.
Each training position will have three rotations, meaning in total six doctors will have the opportunity to work in obstetrics and gynaecology or endocrinology and diabetes.
"This funding extends our ability to offer training in providing health care to people in rural areas; the business requirements of running both private and public medical practices; experience with telehealth medicine and teaching experience," said Professor Michael Peek, Head of Sydney Medical School Nepean.
According to Dr Bernard Champion, the new specialist trainees will complete an education component and research component.
"I hope this will be a long term position with funding – it is a great model for this LHD, that has a unique mix of city and rural practices, that I hope other parts of the hospital will look at," he said.
MP for Lindsay, David Bradbury, said that he is very glad to see the new, state of the art Nepean Clinical School Outpatient Clinic acting as a catalyst to attract new talent to the region.
"Obstetrics and endocrinology really are at the forefront of the challenges facing our community so there are great benefits from these two positions," he said.