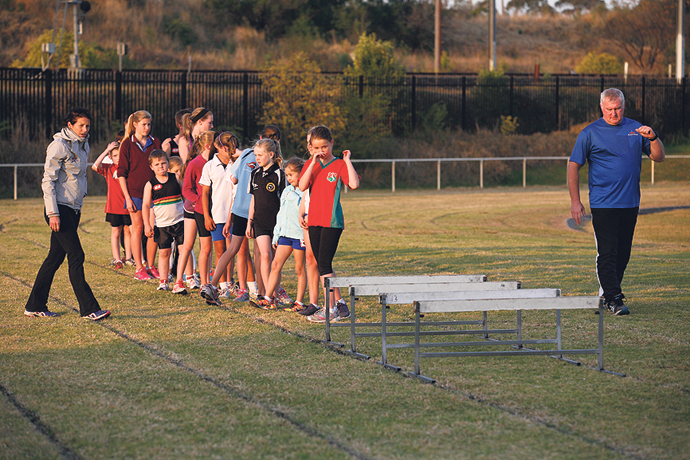 An athletics revolution is currently underway in St Marys.

The type of revolution that's seeking to find young promising local athletes to turn them into future Olympic stars.
The Pirtek Athletic Allstars, who are owned and operated by athlete training/management group Competitive Edge Australia, are currently holding a weekly sprints, jumps and throws training academy at Blair Oval in St Marys for young athletes between nine – 18-years-old.
"The aim of this program is for Australian athletics to become more competitive on the world's stage," President of Nepean Little Athletics, Jeff Baxter said.
The program is run by former Parramatta Eels sprint and conditioning coach, Hayden Knowles and his father Dennis Knowles, who is the current Australian Olympics throws coach.
The program also features a number of current and former Australian athletes including Olympic shot-putter Dani Samuels, champion sprinter Hayley Butler and promising young decathlete Jake Stein.
"Having the Olympics throws coach out here is massive for this part of the world and it's something we are very excited about," Mr Baxter said.
"These athletes and coaches are basically getting back to the grassroots working with these young and enthusiastic kids, who are more than keen to learn.
"If we can give them some basic techniques early, as they progress and go through their career, they build on it as oppose to just doing things without much instruction and then having to re-invent the wheel if they become anything decent."
The Pirtek Athletic Allstars training academy is held every Tuesday afternoon between 4.30 – 6pm at Blair Oval, St Marys.
The academy is open to anyone between the ages of nine and 18 and costs $85 a month.
Anyone interested much register online at www.athleticallstars.com.au.