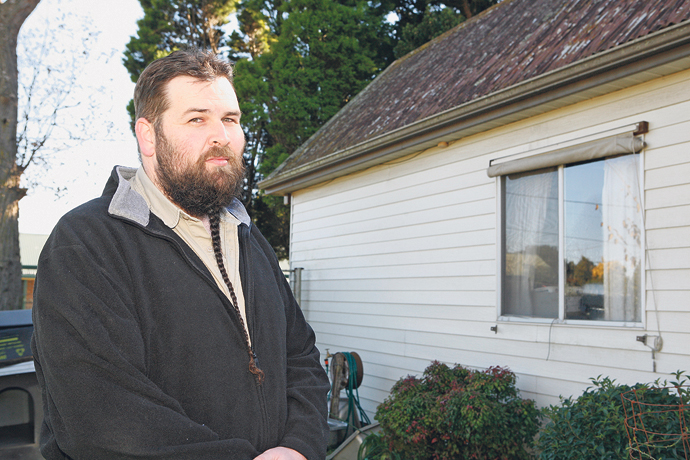 A 20-year saga over which Penrith properties deserve to be heritage listed has taken its toll on affected residents, including Councillor Jackie Greenow.

Since the late 1980's Penrith City Council has been formulating a local heritage environmental plan detailing appropriate development restrictions to preserve the heritage sites.
However, Cr Greenow's son, Scott, is frustrated by the endless uncertainty about his mother's residence on Pages Road in St Marys especially as a heritage listing would be a significant financial impost on the family.
Cr Greenow owns two homes on Pages Road that have been earmarked for heritage listing because they are examples of a traditional, Victorian vernacular cottage.
But because of the uncertainty surrounding their heritage status no renovation can take place and the homes have become increasingly run down.
"Mum lives in one residence and the other was from her parents as an investment for her retirement," Mr Greenow said.
"The reason there are only two of these houses left is that they are buildings no one wanted to keep around so they were mostly replaced – they are an eye sore.
"There has been water damage to the walls but she can't change or capitalise on the home at all. It is hard to think you work all your life to have a home, which is in a near dilapidated state, but you are unable to do anything about it because it 'might' be heritage listed."
After several studies over the past two decades, Penrith City Council decided to let the Department of planning make an assessment on whether the properties deserve heritage listing, despite pleas from the family that it would be a significant financial impost.
"The financial impact is massive. It is so hard on all of us to spend all these months waiting but then be kept in limbo," he said.
Mr Greenow is concerned that if the properties are listed then the cost of maintaining the homes in line with strict heritage guidelines would be too a great a cost for his mother.
Recently, Penrith City Councillors voted against listing other Penrith properties on the heritage register because residents cited financial difficulties.
Councillor Karen McKeown is very concerned about Council's inconsistent treatment of heritage issues.
"It is very important for council to protect the history of Penrith but my major concern is with the inconsistencies that have arisen in our treatment of heritage listed properties," she said.
"Council has cut funding to maintain heritage properties yet at the same time we are forcing residents to abide by strict development guidelines that create a financial impost. This is not how we should be treating our residents."
Councillors have decided to withdraw the current heritage plan that was submitted to the Department of Planning for approval, to re-evaluate their approach to heritage properties.
Whilst this could be a silver lining for residents disputing heritage listings, Mr Greenow said it is also frustrating that only now are his family's concerns being listened to.
"All I want is the right thing to be done and this latest decision is just frustrating because after 20 years they now have realised our arguments have merit," he said.
Heritage property management will be debated at the July 30 ordinary Council meeting.
Note to readers: Because of her role on council, Jackie Greenow has not been apart of any decisions relating to her own property and cannot speak on her own behalf in relation to the issue.