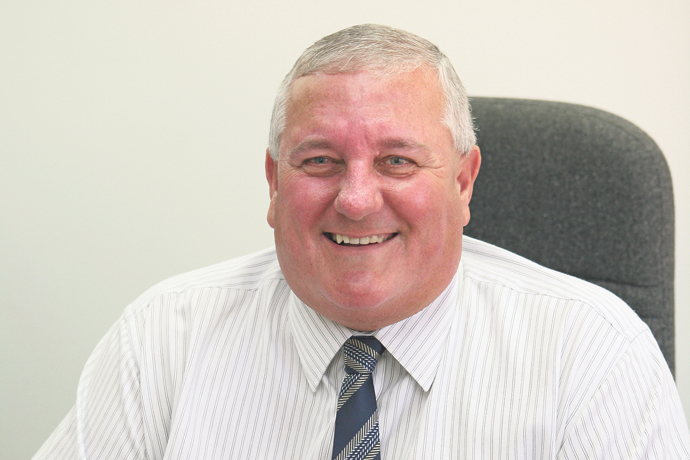 John Todd has been the Executive Officer of the Penrith Valley BEC for over 20 years following on from a successful career as a Bank Manager for Westpac.

It was actually Westpac that placed John at the BEC on secondment when they put their own managers, like John, out to the 'real world' to interact with business.
He liked it so much he resigned and stayed! In his time at the BEC he has seen the Centre develop into a vital community resource.
From the early days when the centre was only operating with one and a half staff with only one contract, to a vibrant centre with five staff and numerous part-time trainers with several major contracts delivered on behalf of the NSW State and Federal Governments.
John sees his role as one to assist the growth of small business and the results speaks for themselves.
"We have countless people taking advantage of the services we provide. In fact, over 26,000 people have sought services from our centre since it opened in 1988. That's over 1000 a year!" said Mr Todd.
"The service we offer is nothing short of amazing. Just in 2011, we helped start up over 300 businesses. Were also experiencing a large amount of interest from existing businesses that are growing rapidly, but want it controlled. The other area of advice we have been assisting many small businesses with is online marketing, in particular social media marketing."
John is an active member of the community and participates on several national, peak body boards including the National NEIS Association (Vice President), Australian Institute of Enterprise Facilitators (President), Business Innovation and Incubation Australia and has served on the Business Enterprise Centre Australia Board, the old Penrith Valley Economic Development Corporation (now Penrith Business Alliance), Home Based Business Network and BIZNET Regional Chamber of Commerce boards.
When asked what he sees for Penrith in the future, John said: "To see the City develop into a major regional centre with good, growing infrastructure but retain its semi-country town feel".
Outside of work for the BEC, John also doubles as President at Blacktown Spartans FC.