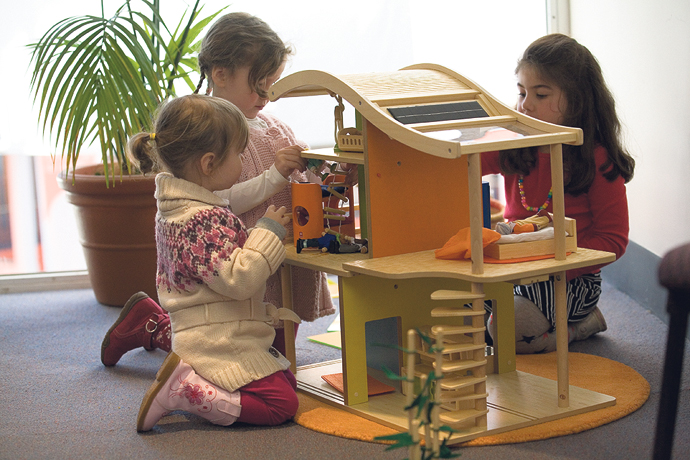 It was a momentous occasion on Wednesday for thousands of local families who celebrated 30 years of the Penrith Mobile Playvan in operation.

Local kids and parents packed into the Nepean Room at the Penrith Civic Centre to throw a big birthday bash for a community icon that's helped so many families over the past three decades.
The Mobile Playvan is a free service designed for parents and carers of children under six-years-old.
The Playvan holds sessions daily in community centres throughout Penrith. It allows kids to participate in painting, craft, storytelling, music, ball games, puzzles and science.
"The Playvan has been providing an important service to countless grandparents, parents, carers and children for 30 years," said Mayor, Greg Davies.
"As well as the fun activities for the children, it also offers information on parenting and local services, resources that can be borrowed and an opportunity to meet other people in the local area."
Cr Davies was amazed at how far the Mobile Playvan has come over the years.
"In 1982, the Playvan had just one staff member per session. They drove a small truck and operated out of a paddock or field in the new communities. These days, each session has two staff … with a huge range of new equipment and toys."
The service visits Wallacia, Cranebrook, Glenmore Park, Claremont Meadows, Jordan Springs and North St Marys.