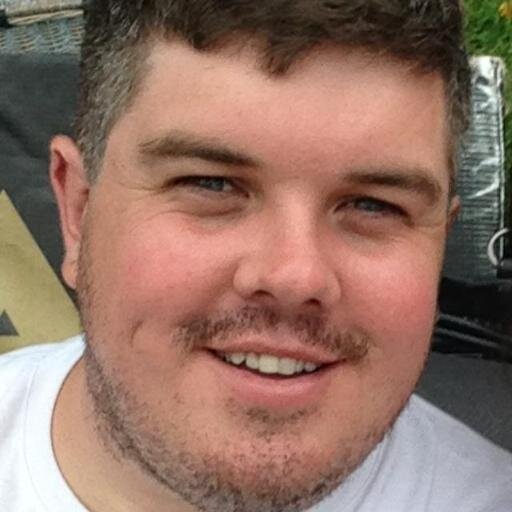 The Premier of NSW, Barry O'Farrell, walks out of a morning tea with local business people, strides confidently into a private room at Penrith RSL and after a 10 minute chat with yours truly, darts across town to speak at the official launch of Penrith's new brand.

Just another Friday morning in the life of a man who, since March last year, has been permanently 'on the go'.
Politicians are often accused of going soft when they switch from Opposition to Government.
In fact, there are examples of that within Mr O'Farrell's own government – Jillian Skinner would never have let a situation where a mother had to be flown to Brisbane to give birth because of a lack of neonatal cots in Sydney go without a blistering attack when she was in Opposition.
This week, as Health Minister, she said the woman should be "grateful" and deflected the issue.
Mr O'Farrell, however, is as vocal and passionate in Government as he was in Opposition. And he doesn't hold back.
"As a Prime Minister, she's a disaster," Mr O'Farrell said of Julia Gillard.
"She's deaf to the concerns of the community about issues like the carbon tax… I don't think she understood when she decided to introduce the carbon tax what breaking a promise meant to the Australian public."
He's equally as punishing about State Opposition Leader, John Robertson.
"He doesn't appear to have learned the lesson of the last campaign," he said.
"At the last campaign the electorate said to his side of politics and reminded my side of politics that it's all about them. It's all about commitment to the services people rely upon.
"What do we see in Parliament? I haven't had one question from John Robertson this year for instance on the difficult issue of gun crime across western and south western Sydney. I can't remember a question from John Robertson about schools… I can't remember a question from John Robertson about disability services.
"I don't think Mr Robertson has learned anything from last year's election."
And Mr O'Farrell would welcome Mr Robertson stepping up to the plate.
"A good government requires strong opposition," he said.
One person Mr O'Farrell is full of praise for is his Penrith MP, Stuart Ayres.
Mr Ayres essentially started the 2011 State Election avalanche when he won a by-election in 2010 in the wake of the Karyn Paluzzano scandal.
"I think Stuart Ayres is doing a fantastic job," he said.
"His capacity is recognised and there's no doubt that he's got a great future in state politics."
Mr O'Farrell is a mad Wests Tigers supporter – so much so that he lists them ahead of Penrith when talking about western Sydney NRL teams, before promptly correcting himself – and is a strong believer that rugby league, AFL and soccer can all exist in the one giant backyard that is western Sydney.
"It's a sign of this city and this state's maturity that different codes can co-exist," he said. "As a sports lover, I just think the winners here are the community."
Something else he likes is Penrith's new "Penrith is Here" brand, which has drawn a mixture of support and criticism since being unveiled last month.
Mr O'Farrell believes that Penrith deserves its own brand and should be honking its own horn proudly.
"It's not just a suburb, it's not just a city, it's a centre of the region," he said.
"I think it's fantastic that Penrith is leading other local government areas by branding itself and drawing attention to itself."
Of course, Mr O'Farrell knows that pressure will only mount on him as he gets deeper and deeper into attempting to make his mark as Premier.
We in the media and in the wider public should keep that pressure on, particularly when it comes to issues like the M4 East, a mighty challenge that needs to be solved.
Mr O'Farrell slipped well back into politician mode when I asked him about the issue. We don't need a report, or an expert, to know that the M4 East is a vital missing link in our road network. What we do need is someone brave enough to stand up and say they'll get the job done. Full stop.
And Another Thing….
The new brand for Penrith was always going to attract its knockers (when does a local government decision ever have unanimous support?) but I've been surprised at the attacks coming from one particular media outlet.
In his editor's column on Tuesday, Brad Earl from the Penrith Press said: "Friday's official Penrith is Here launch was conducted very professionally but one area in which it fell flat was the absence of famous Penrith identities.
That was something Penrith Council had indicated – at a briefing we attended before the campaign began – it had wanted to include."
Mr Earl then went on to talk about the cost of the campaign's creation, and its subsequent marketing cost.
Amongst the speakers at the launch was local business success story Anthony Walker (BOQ), St Marys Historical Society's Norma Thorburn and junior mayor Zahan Madon – the very types of people the Press changed its editorial direction to focus on last year.
It should also be noted that nobody from the Press attended any of the key workshops that helped create the brand, and the briefing Mr Earl mentioned was primarily for designers and graphic artists.
All of us need to see beyond the short-term dollar signs and understand the long term goals of the city's new brand, because it has significant potential.