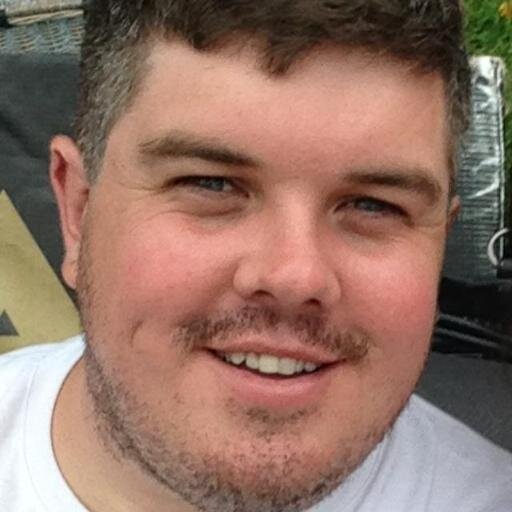 Monday marked four years since my partner Stacey agreed, in a moment of madness, to start seeing me.
We marked the occasion with a nice dinner at a restaurant that doesn't quite befit my usual dining choices, and I also went down the path of flowers, though it was almost the gift that never happened.
When the flowers hadn't arrived by 3.30 on Monday afternoon and no brownie points had been recorded, I checked my order thanks to the brilliance of online order tracking.
Online shopping is the future, after all.
Despite my pre-planned ordering skills, my friends at ReadyFlowers.com.au decided that my credit card was fraudulent, cancelled the transaction and decided the best move was not to tell me.
I'm hoping the bill is fraudulent, too. I didn't even know there was a racket full of gangsters out there, ordering flowers for their wives and girlfriends using fraudulent credit cards.
It seems criminals have a soft spot. After delivering one of the all-time great John McEnroe serves over the phone to a bloke in the Ready Flowers call centre, the flowers ended up getting delivered. Brownie points saved.
Let's move on to this week's mixed bag…
But I wanted to watch Shampoo!
There was uproar this week with news that the ABC was planning to show the 1975 flick 'Shampoo' instead of the Queen's Diamond Jubilee events this weekend.
So much so, that a petition was launched, attracting thousands of signatures. Bryan Stertern-Gill, Chairman of the Monachist League of Australia (look out – they must be a lively and enthralling bunch) called the ABC's decision offensive.
The ABC has backflipped and will now show the Jubilee events, but there's always a loser no matter what decision was made.
After all, what about us folk who were looking forward to some Warren Beatty and Goldie Hawn memories in 'Shampoo'.
This film about a 30-something Beverly Hills hairdresser, who spends as much time sleeping with his female clients as he does doing their hair, seemingly hasn't been re-scheduled. Now, there's a petition worth starting.
That's a bit of fun, but this…
Keeping with the media theme, by the time this column goes to print, A Current Affair may have, or may not have, screened an interview with a prostitute who claims that Federal MP Craig Thomson was a client.
Now I'm far from a Thomson supporter and way too much doesn't add up for him to be telling the whole truth and nothing but the truth, but this is all getting a bit out of hand.
Paying people to make accusations against others just isn't the way journalists, or responsible broadcasters, should behave. Just as much as we have laws against criminals selling their stories, we in the media should have enough moral decency to not sink into the same gutter that many are accusing Mr Thomson of being in.
And heck, I'd say I slept with him if it meant $60,000 in my pocket, too.
Dropkick of the week
I had to check to make sure it wasn't April Fool's Day when I read this week that Professor Tim Flannery wants to pull tooth fillings from the dead with $2 sets of pliers because it will stop mercury getting into the ocean.
Seriously, how much do we pay this bloke? The so-called Climate Commissioner has lost the plot. He's also lost touch with the common man, because I couldn't find a $2 set of pliers anywhere in Bunnings this week.
Fix our roads
This week there was a tonne of surveys out relating to roads, from those listing the most dangerous roadways in Sydney through to reports that cramps and ankle pain is on the rise because of the time we're spending in our cars.
Bottom line: Sydney traffic is ridiculously out of control. Instead of fairy floss announcements about rego stickers, how about some real action?
Build the M4 East.
Nah, too visionary for this lot.