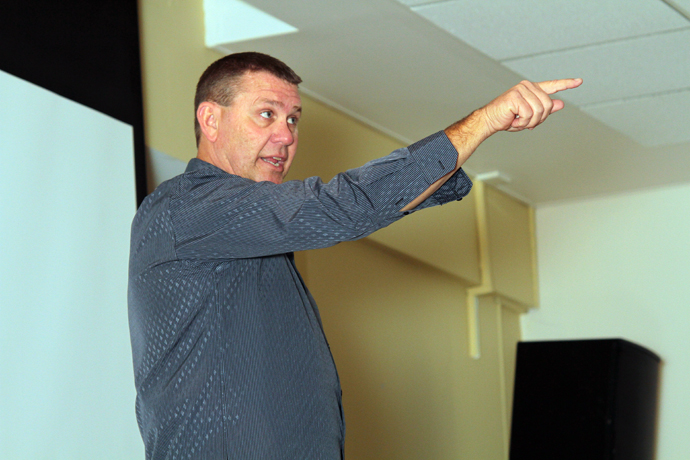 One of the true heroes behind the mine rescue at Beaconsfield was given a standing ovation by Penrith's business leaders on Monday.

Darren Flanagan spoke at a special luncheon organised by the Penrith Business Enterprise Centre to launch upcoming workshops surrounding new health and safety legislation being rolled out by WorkCover.
He spoke of the enormously risky rescue undertaken when Todd Russell and Brant Webb were trapped following the Beaconsfield disaster in 2006, and how it would go on to change his life.
Mr Flanagan, an expert in low energy explosives, was flown by private jet from his hometown in Nowra in NSW, to work with hundreds of rescuers to get the job done.
He was nicknamed "The Gun" by Todd and Brant because he was the one that charged and fired the explosives that eventually released them from their tomb 925 metres underground.
The world-first operation using explosives never designed to be used near human beings was a last resort in order to free the pair from their desperate position 925 metres underground following a mine collapse.
Mr Flanagan used his speech at the Penrith RSL on Monday to promote and encourage workplace safety, and to shed light on mental health issues.