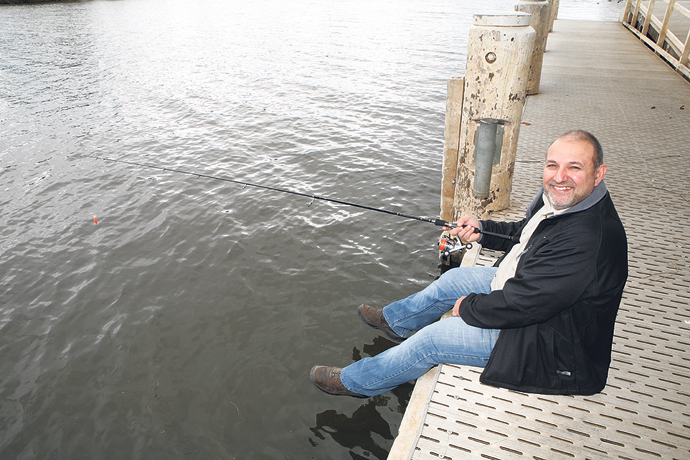 There are unprecedented numbers of trout in the Nepean River following the spill of Warragamba Dam earlier this year, which is great for local fisherman looking to snag dinner.

Peter Jacovides, who owns Penrith store Australian Bass Angler, said in the past couple of weeks fishermen have been hauling in some amazing catches including a 6kg Rainbow trout.
"I haven't been able to go fishing much myself but the guys from my store have. Four of them managed to catch over 100 trout in two hours just the other week," Mr Jacovides said.
"The bass have also been stirred up by the flooding of the dam as one really monster bass was caught and measured 62cm. But the best catch was [on Wednesday, April 4] when a 6kg Rainbow Trout was caught just under the M4 bridge."
Mr Jacovides said normally there was not much to throw a line in for during winter as the river was normally too warm for trout to survive in and bass hibernate, but this year there should be enough trout to last until spring.
"They must have been queueing up when the dam spilt to get downstream and now we will have plenty of fishing probably until October when the water warms up and the trout die," he said.
So for all those who are tempted to try and catch supper, now is the time to head to the Nepean River.
"We are open seven days a week and can give people tips on how and where to fish," Mr Jacovides said.