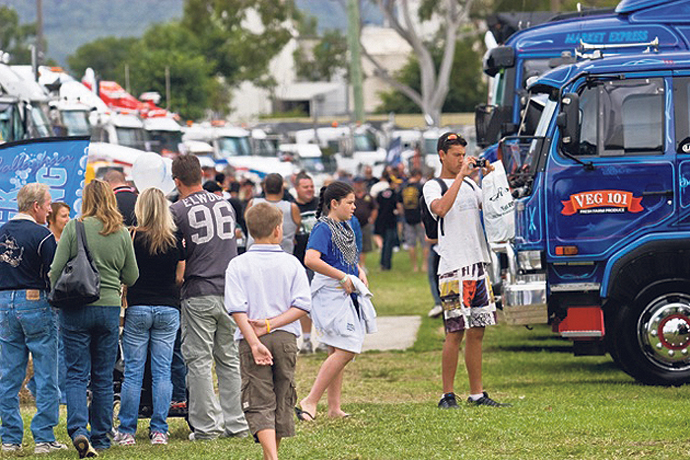 One of Penrith's biggest family events, the Penrith Working Truck Show, is celebrating 25 years and promises to be a fantastic day out.
Each year, the annual show gets bigger and better, bringing in people from all over Australia.
But this year, the milestone celebration will bring entertainment to Penrith like never before.
"From its humble conception 24 years ago, the Working Truck Show has grown from a gathering of trucking enthusiasts to a major corporate and family event, which now takes months of planning and preparation," said a spokesperson from the Museum of Fire.
The show is now recognised as Australia's premier truck show, attracting in excess of 12,000 visitors.
With free amusement rides, nationally renowned country performers, some of Australia's finest trucks on display and other non-stop entertainment, it will be an event for everyone to enjoy.
"Everyone can enjoy 12 of the best "thrill" rides and other amusements absolutely free. Add food and drink stalls, free face painting, air brush tattoos, balloons and fairy floss as well as giveaways, and you have the ultimate family fun day package," a spokesperson said.
Each year more than 200 trucks are entered into the show. There are 25 different classes for trucks to be entered into and drivers spend hours cleaning and shining their vehicles in order to compete for the honour of being a winner.
The Penrith Working Truck Show is also a registered charity event with all funds directed towards saving our families from the dangers of fire, while preserving the heritage of our community's bravest.
The event will be held on Sunday, March 25 and tickets can be purchased for $25. Any paying adult can bring up to three kids for free.
All information is available on the Penrith Working Truck Show website at www.pwts.com.au or call the Museum of Fire on 4731 3000.