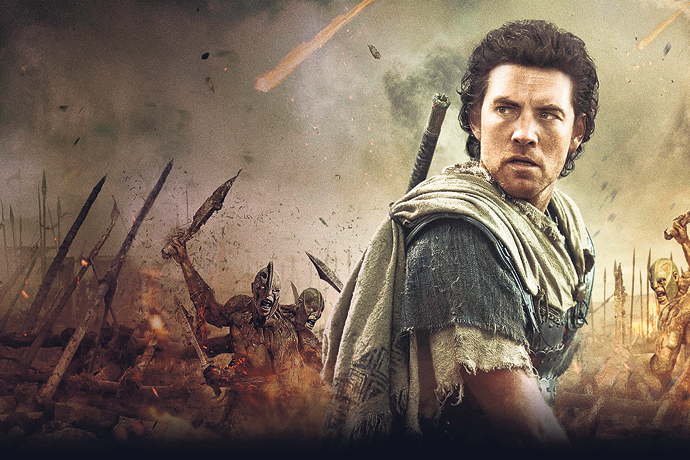 The follow-up to 2010's 'Clash of the Titans' blasts into cinemas this week and is sure to have people talking.
Australian action star Sam Worthington returns for the sequel called 'Wrath of the Titans' and is accompanied by an all-star cast consisting of Ralph Fiennes, Liam Neeson, Danny Huston and Bill Nighy.
The movie is centred on Perseus (Worthington) a decade after his heroic defeat of the monstrous Kraken. We see Perseus attempting to live a quieter life as a village fisherman, whilst looking after his 10-year-old son Helius. Whilst this is going on, a struggle for supremacy rages between the gods and the Titans.
Dangerously weakened by humanity's lack of devotion, the gods are losing control of the imprisoned Titans led by Kronos – father of the long-ruling brother Zeus (Neeson), Hades (Fiennes) and Poseidon (Huston).
The triumvirate had overthrown their powerful father long ago, leaving him to rot in the gloomy abyss of Tartarus, a dungeon that lies deep within the cavernous underworld.
Perseus can't ignore his true calling when Hades and Ares make a deal with Kronos to capture Zeus. The Titians' strength grows as Zeus' remaining godly powers are siphoned and hell is unleashed on Earth.
Enlisting the help of the warrior Queen Andromeda, Poseidon's demigod son Agenor and fallen god Hephaestus (Nighy), Perseus bravely embarks on a treacherous quest.
There are plenty of expectations on this film to do well. Producers will also be eager for the second installment to do as well, if not better than the first, as a third 'Titans' movie is set to be in the works called 'Return of the Gods'.
'Wrath of the Titans' is now showing at Hoyts Penrith in 2D and 3D and is rated M.