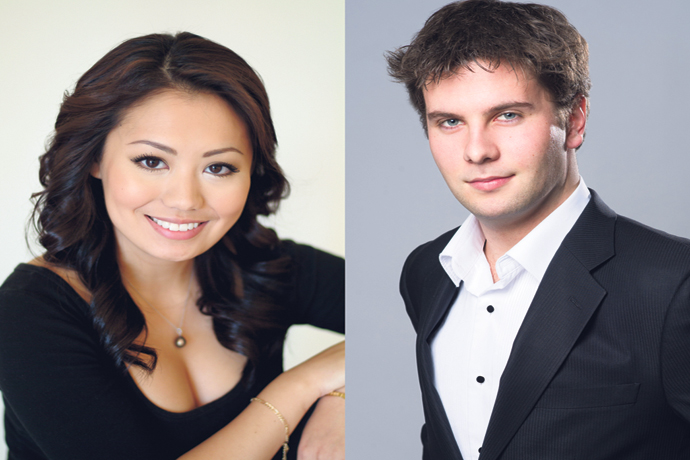 The beautiful and always entertaining Penrith Symphony Orchestra's 2012 concert season begins this weekend when North and South American musical traditions are brought together in this lively and dramatic performance.
The concert, entitled 'The Americas', will take place this Saturday, March 17 at the Joan Sutherland Performing Arts Centre.
Aaron Copland, often considered the quintessential American composer, is heard in two orchestral works – the familiar Shaker Melody from his 'Appalachian Spring', and his 'Billy the Kid' suite, a colourful programmatic work based on the life and death of America's most infamous frontier outlaw.
America has attracted many immigrant composers from all musical traditions and their vital contribution to American musical culture will be heard in this concert.
Stravinsky's 'Circus Polka', originally written for a circus ballet performance involving 50 elephants and 50 ballerinas, will open the program.
Two talented young singers from the Sydney Conservatorium of Music, Jenny Liu and Robert McDougall, will be the soloists in songs by leading Broadway composers, including Gershwin's 'Summertime' and Jerome Kern's 'Smoke Gets In Your Eyes'.
These Broadway numbers will be heard in new orchestral arrangements by the orchestra's Artistic Director and conductor of Saturday's concert, Paul Terracini.
Mr Terracini said the music of Broadway, over time, has been the influence of so much music around the world.
"The music of the great Broadway composers and lyricists has long since transcended nationality. In a very real sense, it now represents a major part of the international cultural legacy of the twentieth century," he said.
Rounding off the performance with some Latin-American pizzazz will be the ballet suite 'Estancia' by Argentinean composer Alberto Ginastera. This is a highly energetic work that integrates Argentinean folk idiom into modern classical style.
'The Americas' plays at the Joan Sutherland Performing Arts Centre this Saturday, March 17 at 8pm. Tickets are $35 for adults, $32 for concessions, $90 for families and $20 for people under 20.
Make sure you arrive early for the show so you don't miss out on a free pre-concert talk by conductor Paul Terracini. The talk will give you an overview of what you will hear in the evening's program. This will begin at 7.30pm in the Allan Mullins Hall.
To book or for more information call the Joan Sutherland Centre box office on 4723 7600 or visit www.jspac.com.au.
Subscription packages for the Penrith Symphony Orchestra concert season are also still available. Full-priced subscriptions are $90 for 3 concerts or $120 for four concerts, with pensioner concessions, family and youth packages also available.
For more information call 1300 789 118 or visit www.pso.org.au.