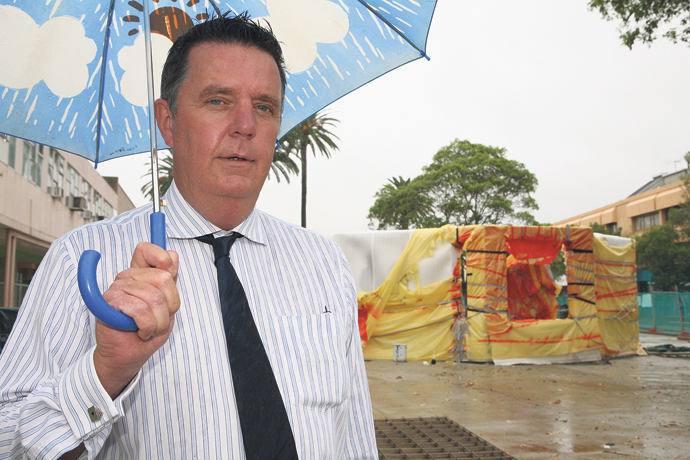 April 25 is the day many stop to honour and pay respect to those who have served Australia in the armed forces.
Hundreds of locals attend Penrith's ANZAC Day service at Memory Park each year, and it has been the place to commemorate for some 90 years. This year, however, will be a different story.
Memory Park is currently undergoing a $1.5 million upgrade, which was scheduled to be complete in time for ANZAC Day services.
But the Weekender can reveal that recent flash flooding and ongoing storms in Penrith have delayed construction work considerably.
Penrith City Council met with representatives of Penrith RSL on Monday to discuss the unforeseeable problem the weather has posed.
"We believe that they [RSL] are happy with the outcome and recognised that Council was making every effort to accommodate them despite the bad weather, which has impacted our delivery of the park," said Penrith Mayor, Greg Davies.
Council is working to ensure commemorations can still take place at Memory Park this year, but it will be slightly different from years gone by.
"The southern half of the park including the memorial and flag pole will be made safe and opened up to the RSL for the Sunday afternoon service (April 22) and for the Dawn Service," Cr Davies said.
The adjoining open space on the other side of Union Lane will be used to maximise available open space.
"The northern half of the park will remain fenced off as it is not going to be able to be made safe for public access," Cr Davies said.
Council will provide temporary power on the site for the PA system and install temporary lighting to illuminate the flag and ensure safety.