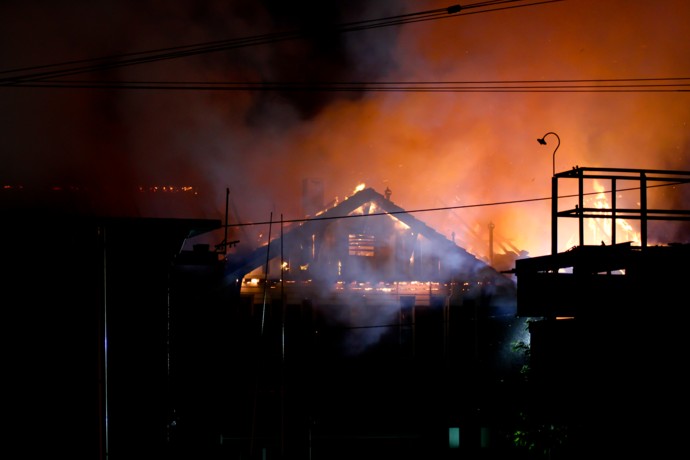 There is shock and despair in Penrith tonight after one of the city's most historic buildings, the Log Cabin, was destroyed by fire.
It is the end of an era, with the historic hotel one of the most famous landmarks in Penrith's history.
Around 100 people were evacuated when the fire began, at around 9.30pm this evening. It is understood there were no injuries.
Unconfirmed reports suggest the owner of the Log Cabin, Ross Sinclair, was dining with his family at the hotel this evening and is distraught by the fire.
Traffic is being advised to avoid the area, with the Great Western Highway closed between River Road and Mulgoa Road. Emergency crews remain on the scene attempting to bring the fire under control.
Tributes have begun flowing in for the historic hotel, with locals devastated by the fire.
"The custodians of this historic local icon must be heartbroken," one local said on the Weekender's Facebook.
"So sad to hear, my family and I have many special memories at the Log Cabin," another said.
The Log Cabin is steeped in history and tradition. Not only has it been the location for countless wedding receptions and parties, but it holds special significance for so many in the region.
The Log Cabin was first granted a licence in 1939.