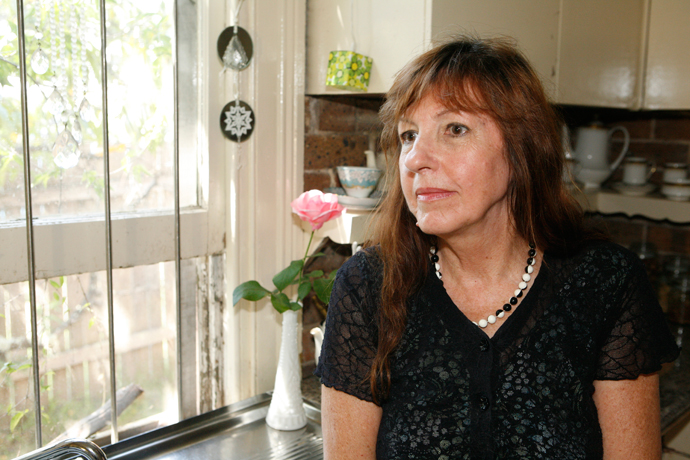 It is every mother's worst nightmare to lose her child, but it is a reality that Penrith's Barbara Hardy has to face every day.
In the summer of 1970, Mrs Hardy was just 16-years-old when she went to Nepean Hospital to give birth to a baby boy.
But what should have been a joyful occasion turned into a nightmare.
She was drugged, emotionally abused and estranged from her son when a social worker coerced her into relinquishing her son for adoption.
And she was not the only one – thousands of women have come forward with stories of coercion and neglect.
But decades later, a Federal Senate inquiry has found that government and hospital institutions should apologise and take responsibility for actions that led to forced adoption practices targeting single mothers in the early 1970s – promising step towards closure for parents like Mrs Hardy.
It is still a traumatic and emotional experience for the Penrith local to recall the birth of her first child.
"On my 16th birthday I began having regular check-ups at Nepean Hospital and not once was adoption ever mentioned. My family lived at that time on Lethbridge St only 12 houses down from the hospital so I was lucky that I was not sent to a single mothers home," Mrs Hardy said.
"When I was giving birth these two horrible nurses yelled at me, 'Shut Up' and I was so scared. After he was born they just disappeared from the room and left my son, still attached, lying across my leg. I propped myself up to look at him and just knew it may be the only time I saw him."
Mrs Hardy was administered large amounts of pentobarbitone during labour and her son was born with cyanosis but when the nurses returned to the ward they took her son never for her to hold or comfort again.
"I was put in an enormous room with a dozen other women and I had the label 'Mrs Hardy' written on top of my bed. I would get so distressed when younger nurses would ask me where my baby was… I think they may have been nurses' aids who had not been told the 'processes'," Mrs Hardy said.
Mrs Hardy said that despite being given excessive amounts of pentobarbitone, she was sometimes able to sneak to the window of the nursery and look at her son.
"Then on December 24 the social worker, W. A. Duncan, visited me and told me, 'how would you be able to provide for a child… if you don't sign the adoption papers your son will become a ward of the state'."
Out of fear, Mrs Hardy signed the papers and a day later was discharged from the hospital.
"It was like an awful conveyor belt that you could not get off until you had relinquished your child… but Nepean was by no means an oiled machine in this process – most women in my situation were from Crown Street Hospital," she said.
"I went home on Christmas Day without my son. Christmas Day.
"I never had a conversation with my parents about what had happened and for about six months I went into severe depression."
After access to adoption information was made easier in the early 1990's, the NSW Government completed an inquiry into adoption practices in 2000 and Mrs Hardy made contact with her estranged son, but the relationship has never been that of a mother and child.
"Though I have met my son and we have talked on several occasions, not a day goes by that I do not think about what happened," Mrs Hardy said.
The Federal Government inquiry into forced adoptions was tabled to parliament three weeks ago and found that all institutions involved should make a formal apology and compensation provided.
"I am very happy with the findings of the federal inquiry as all I have really wanted is for my son to know the truth about the atrocities committed and some counselling services," Mrs Hardy said.
"I just want him to know the truth."