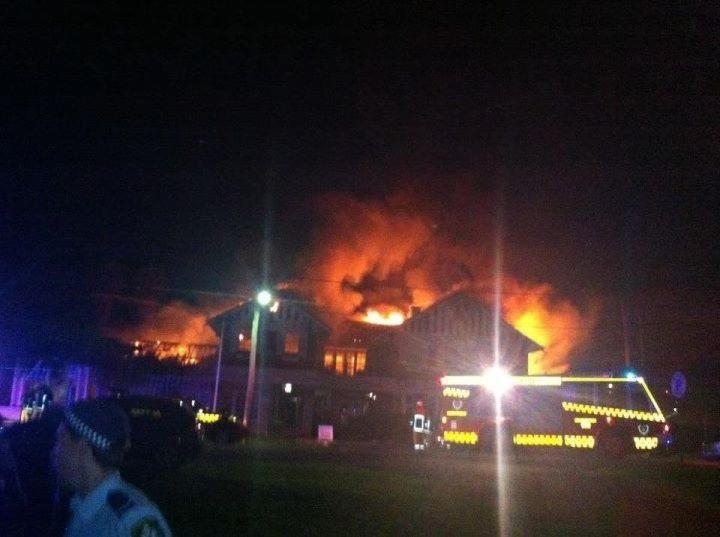 Emergency crews are tonight battling a massive blaze at the historic Log Cabin hotel in Penrith.
It is not immediately clear if there are any injuries, or what the extent of the damage is, but witnesses on the scene say the roof has collapsed and the hotel may be completely destroyed.
The Log Cabin is one of Penrith's most historic buildings. On the banks of the Nepean River, it's history in Penrith is unmatched.
The fire has sent social media into a buzz, with tributes flowing in for the historic hotel on Facebook and Twitter.
Penrith City Councillor, John Thain, said it was a tragic loss.
"Very very sad loss of history," he said.
On Facebook, one Western Weekender follower said it best: "Sad day for Penrith. Nothing lasts forever. History gone in smoke."
MORE TO COME