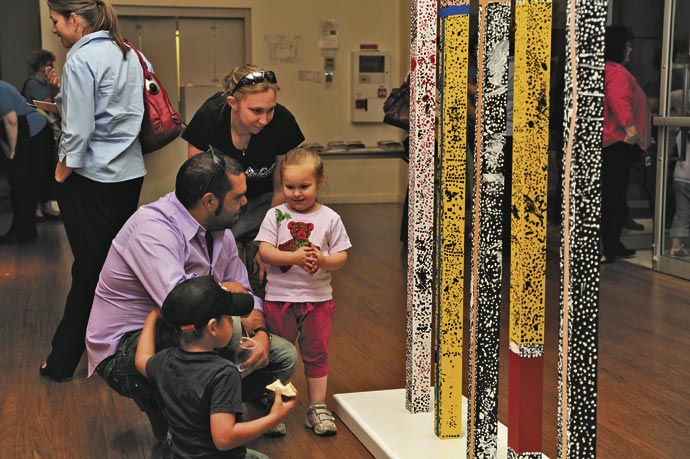 St Marys Community and Cultural Precinct has become a thriving hub of activity, with more than 170,000 visits since its opening two years ago.
Penrith City Mayor Greg Davies said: "Our communities are seeing many benefits of Council's $6.5 million investment to create this precinct as an important community and cultural hub for Western Sydney."
A range of spaces and facilities are available for residents and groups to book including include meeting rooms and the larger hall spaces at the St Marys Senior Citizens' Centre, St Marys Community Centre and St Marys Hall.
More than 100 people attended the ARTKIDS Exhibition, part of the Kids at the Corner Series at the precinct which offers creative programs for children. The exhibition displayed artworks which local children created over eight weeks in August and September last year as part of a groundbreaking pilot program that Council supported. Participants worked with clay, paints, wool sculpture, drawing and print making.