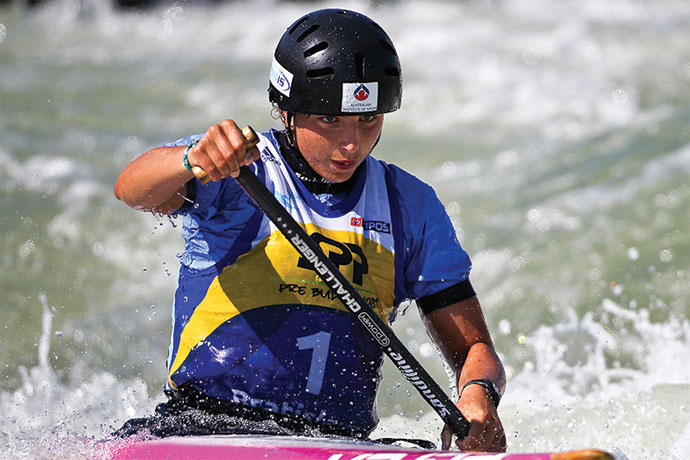 Three of Penrith's canoeists have secured their tickets to the London Olympics after the Oceania Championships were held over the weekend.
After taking out the silver medal in the women's K1, 17-ear-old Penrith local, Jessica Fox, has secured her spot in the Olympic team.
It was in the heats on Friday that Fox beat fellow Australians, Sarah Grant and Ros Lawrence to get to the semi-finals and secure her place as the highest-ranking Australian competitor.
On Saturday, Fox secured the silver medal in the finals.
"I'm officially selected. I'm pretty relieved right now," Fox said of her amazing performance.
"I am happy, but I really hope this is the last time that only one girl can go to the Olympics for each country.
"It's just ridiculous that so many of us are that good that we can go, but it's so cut throat that only one can."
Penrith duo, Kynan Maley and Robin Jeffery have also secured their spots in the Men's C2 and Maley secured his place in the C1 making him the first Australian male to compete in the two divisions at one Olympics.
Maley said he broke down when he realised he was the fastest Australian in the semifinal.
"I think I was pretty much in tears. I've raced three times for this selection and every time I've done some really good stuff but it was never quite enough," he said.
"So I haven't really even let myself imagine what it is like [going to the Olympics] so I don't really know what to think."