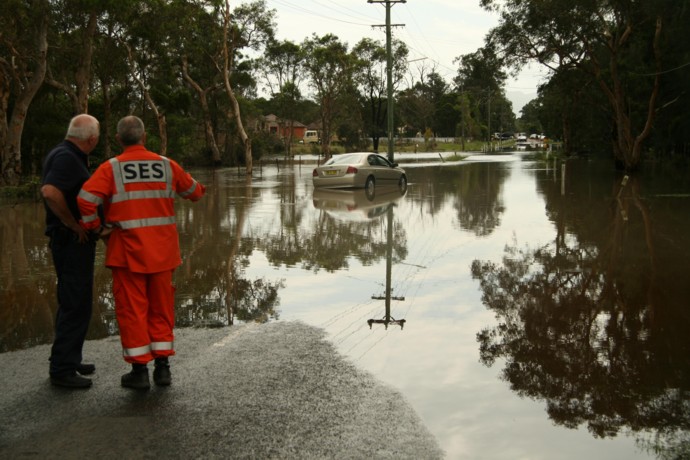 The State Emergency Service says it received almost 200 requests for help after Thursday night's flash floods.
The most severely affected suburbs were Londonderry and Cranebrook, with a number of flood rescues in Cranebrook as a result of flash flooding.
The heavy rains caused ongoing flooding in Londonderry particularly around the area of Torkington Rd and Nutt Rd.
Penrith SES coordinated flood boats from units across Sydney in an going operation to reach isolated residents throughout the night. This included the rescue of over 150 greyhounds.
Between 6am and 8pm on Friday, the Penrith SES received a further 38 calls for assistance. As of 8pm all 38 tasks have were completed.
The Penrith SES has been assisted by teams from The Hills and Canada Bay Local Units, as well operations staff from the Blue Mountains and Blacktown Local Units.
During the operation the Penrith Volunteers have trialled the use of their new Facebook page as a way of communicating with members of the public. The Penrith SES encourages local residents who use facebook to 'like' their facebook page at www.facebook.com/penrithses .
Penrith SES will continue to monitor weather conditions in the area overnight.