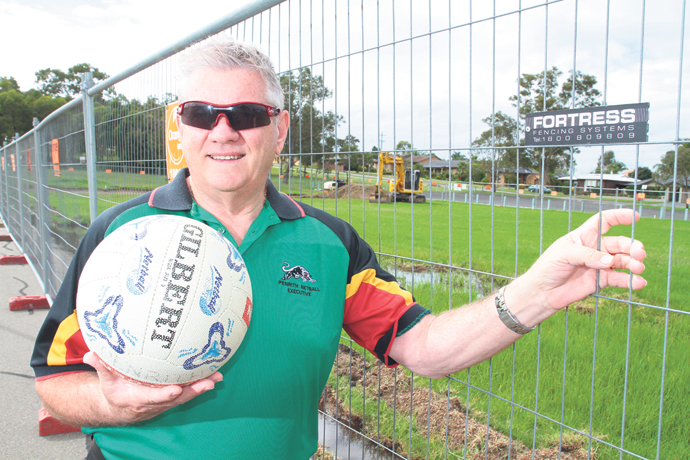 Construction has begun on several new netball courts at Jamison Park, giving local netballers something extra to be excited about come the start of the season in April.
Five new courts are currently being built and 17 existing courts will be upgraded with funding from Penrith City Council and the Penrith District Netball Association.
Due to increasing registration numbers, Penrith Netball contacted the Council last year to express the need for additional facilities.
While Council's Parks Department has an ongoing program of renewing the surface of the netball courts, the Council decided the construction of additional courts would compliment the scheduled upgrades.
This work coincides with additional major upgrades to parks, ovals, fields and reserves across Penrith over the past six months.
Recent upgrades include new flood lighting at Ched Towns Reserve in Glenmore Park, reconstruction of rugby league fields at Ched Towns, Allsop and Patterson Reserves, and upgrades to synthetic grass long jump runs at Jamison Park and Grey Gums Oval.
"The work carried out on many of our City's parks, ovals, fields and reserves has made them more user-friendly. Hopefully this gets more people outside into the fresh air, using the facilities and enjoying themselves," said Penrith Mayor, Greg Davies.
In addition to the work on the netball courts this year, Council have also planned to install four new playgrounds, install floodlighting at Shepherd Park, Ridge Park and Mark Leece Oval, and reconstructing Peter Kearns, Mark Leece and Erskine Park High School Oval.