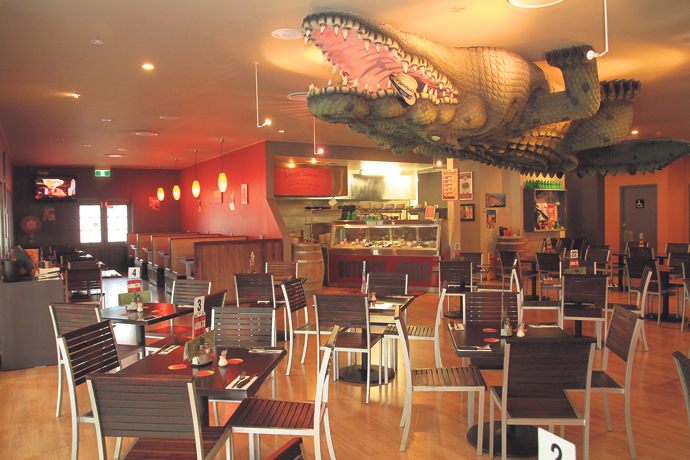 Outback Jacks is the premier steakhouse in Penrith and the crowds are flocking to the family restaurant at dinner time to get a taste of what it's all about.
The full dinner menu, with 25 delicious steaks, is also available all day.
There's even all-you-can-eat rib and wings for just 29.95 on Monday, Tuesday and Wednesday and a walk in wine room where you can pick your favourite red or white to complement your meal.
With the full menu available every day from 11.30am it is also the perfect lunch time destination. With a wide range of healthy salads, burgers and wraps, plus their enormous juicy steaks, there is no need to look any further.
The prices at Outback jacks are very accommodating to the family budget with all kids meals across the board only $3.00 and tasty main meals for less than $20.
At lunch time there are nine different options all priced at only $9.95, plus there is a lunch time special of steak, chips and salad for only $14.50.
No doubt another great drawcard for Outback Jacks is its Kids Room to keep the kids well and truly entertained while parents take their time to enjoy their meal.
With 25 stores around the country, the Outback Jacks name is continuing to grow stronger each year as a family friendly restaurant.
Come and enjoy the Outback jacks experience for yourself!
Bookings are advised, phone 4731 3733.