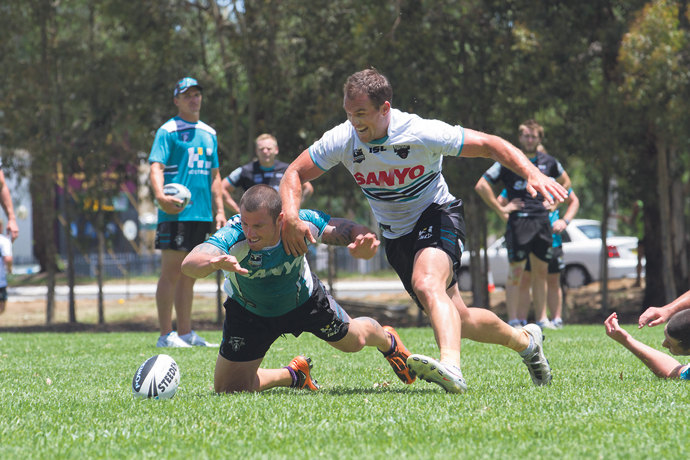 Anyone who thinks Friday night's trial match between the Panthers and Eels is worthless simply doesn't understand the bitter rivalry that exists between these two clubs.
It is a rivalry that had a new chapter written into it last year when Penrith produced one of the most memorable victories in its history, scoring a try on the siren and then kicking a field goal to ruin Nathan Hindmarsh's 300th game party.
On Friday, the 'Battle of the West' cup is on the line, and for the Panthers, it is the first chance they'll have to impress their home fans in 2012.
It'll also be our first chance to look at a new-look Eels side being led around the park by new recruit, halfback Chris Sandow.
And as usual, all eyes will be on Eels fullback Jarryd Hayne, who is set to have an electrifying season.
Coming off an 18-all draw with Newcastle in Port Macquarie last weekend, and ironically a draw with the same scoreline against Ipswich the week before, the Panthers will use this match to settle into the groove for the long season ahead.
Tomorrow night's trial kicks off at 8.00pm at Centrebet Stadium. Gates open at 4pm.