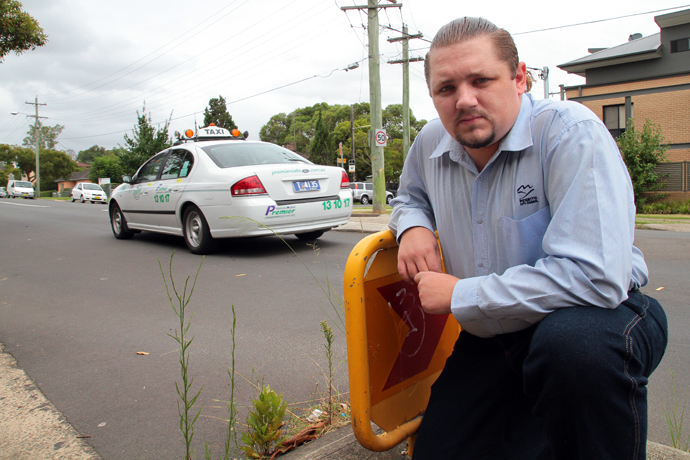 School children, mothers with prams and the elderly constantly dodge traffic when crossing the road to access St Marys' Station Plaza, according to Penrith Councillor, Marko Malkoc.
And he says it's time Penrith City Council did something before it's too late.
"In front of Coles on Phillip Street trying to cross the road is like playing Russian roulette with one's life," Cr Malkoc said.
"With vehicles speeding by and the lack of a pedestrian crossing, how long will it be before someone is injured or killed while walking to the shops, going to the RTA or picking up medicine from the pharmacy."
Cr Malkoc sent in a request to refer the matter of installing a pedestrian crossing to the Local Traffic Committee on April 11.
A Council spokesman said a vehicle and pedestrian survey was then undertaken but the numbers did not meet the Roads and Maritime Services (RMS) requirements for the installation of a pedestrian crossing.
"There is a pedestrian refuge already there, but Council needs to meet the minimum RMS requirements to have it changed to a pedestrian crossing," a spokesman said.
"A past accident analysis also showed that there is no accident trend occurring at the location."
Cr Malkoc said whilst there was a crossing on Phillip Street near Queen Street, many pedestrians trying to access the shopping centre would come from the opposite direction, which is where the residential area is situated.
"It is the responsibility of both the driver and pedestrian to ensure safety… but Council has a duty of care to promote safety in the community," he said.