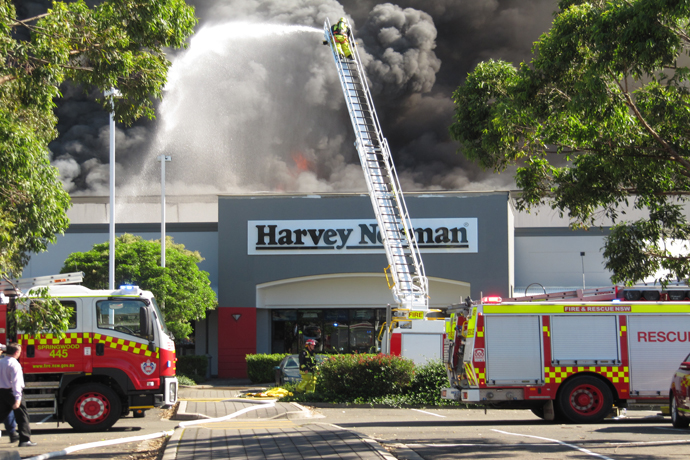 Fire fighters are working tirelessly to put out a raging fire, which started in the warehouse of Harvey Norman, Penrith, this afternoon.
Just before 4pm Fire and Rescue, Police and Paramedics were called to the At Home Centre just off Mulgoa Road.
Over 100 fire fighters and 24 trucks are currently on scene fighting the blaze, which has caused the roof of the warehouse to collapse.
The heat from the flames could be felt over 30 metres away from the complex and several explosions were heard.
Over 300 people were evacuated from the centre and no injuries have been reported.
It is believed that all Harvey Norma staff in the complex have been accounted for.
Traffic on Mulgoa Road is at a standstill and motorists are being warned to avoid the area due to ongoing delays and low visibility caused by plumes of thick black smoke.