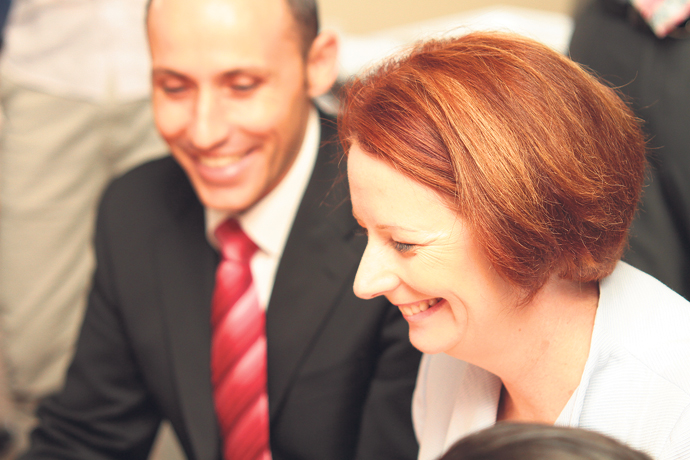 After declaring himself Prime Minister Julia Gillard's 'strongest supporter', MP for Lindsay, David Bradbury, has welcomed the decisive results of Monday's leadership ballot, which reaffirmed Ms Gillard's position as leader of the Labor Party.
But in an unexpected twist, Mr Bradbury's loyalty may be rewarded after Assistant Treasurer, Mark Arbib, resigned late Monday evening leaving open a ministerial position.
Mr Bradbury has served as Parliamentary Secretary to the Treasurer since the 2010 Federal Election and has a long list of credentials supporting his bid for the position – an honours degree in law, postgraduate studies in taxation law, a former Senior Associate with law firm Blake Dawson and numerous roles in government economics committees to name just a few.
When asked about his possible promotion to the outer ministry, Mr Bradbury told the Weekender that ministerial appointments are a matter for the prime minister.
"But I would be pleased to serve in whatever capacity the Prime Minister invites me to serve in and that is important because I want to make an even bigger contribution to the future of the country but to also ensure that our electorate has representation at the highest levels of government," he said.
The leadership ballot may also do Mr Bradbury a favour in the polls – at the last election Mr Bradbury held on to his seat by a margin of 1.2 per cent – but with the leadership crisis over, Mr Bradbury believes the government will finally be able to showcase its reform policies.
"With the decisive result we had in the ballot I am confident that people will fall in behind the Prime Minister," he said.
"Governments go through difficult times when they are making hard decisions but when you come to that final contest, the election, people will need to have a look at the record of what you have done… and make a judgement on what we have delivered and what the Opposition will threaten and risk if they were to come to power."
Mr Bradbury said that he would be getting on with the job of listening to Lindsay constituents at his regular mobile office days.
Local residents can speak to Mr Bradbury at his next mobile office day on March 10 at Jamison Park from noon and the corner of Bringelly and the Northern Roads from 2pm.