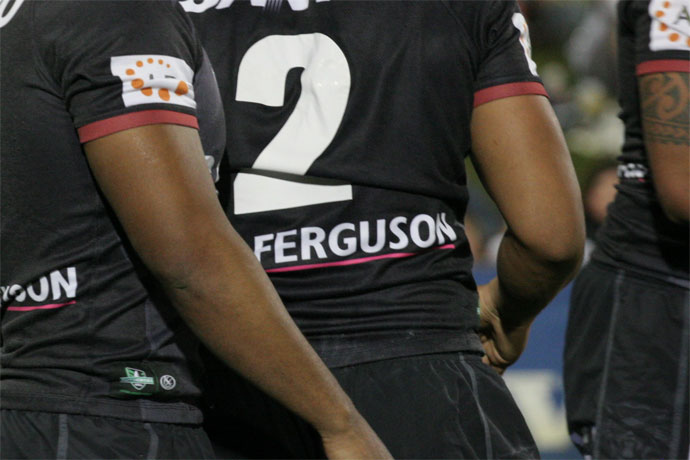 The time for talk is over.
Next Saturday night, rugby league returns to the foot of the Mountains as the Penrith Panthers launch their 2012 campaign with a highly anticipated clash against the Bulldogs at Centrebet Stadium.
But it's about more than just 80 minutes of footy next Saturday.
It's about more than the six months of footy that follows.
At Penrith in 2012, it is about a new era.
That term – "new era" – gets tossed around quite a bit in rugby league, but it has perhaps never fit a situation more perfectly than when it comes to what the Panthers are about to embark on.
Everything from the head coach to the brand of toilet paper used at Panthers HQ has been changed when it comes to the Penrith Panthers in 2012.
This is a footy club that, over the past six months, has undergone a monumental shift in attitude, goals and the way it does things both on and off the field.
The arrival of Ivan Cleary as head coach is significant.
The quietly spoken mentor took the Warriors to the Grand Final last year and has extensive experience in developing young players into superstars.
That is critical because Penrith's vast junior base deserves specialist attention, as it will always be the nucleus of any future premiership success.
The Panthers' 1991 and 2003 premierships were built on local juniors, and while 2003 surprised many in the rugby league world, many in Penrith knew that it was only a matter of time before everything clicked and the right mix of juniors were on the park in the one year.
Successes like 2003 should be happening every four to five years for the Panthers, given the significance of the junior development potential.
Cleary, like new General Manager and prolific Tweeter Phil Gould, is also keen to ensure the Panthers brand makes much-needed inroads in the community.
"We are just a footy team but if we can be the focal point of the community and if we are successful then there can be a lot of flow on benefits," Cleary said.
"I'm really humbled that I've been given this opportunity."
Cleary appears to have prepared the Panthers well for 2012. Gould said last week that he had never seen a side prepared better for a season.
But it was last weekend's trial against Parramatta that was really the telling point. Words are cheap, but actions speak very loudly. The resounding 26-10 victory proved that things are starting to click in the playing group and a rejuvenated Luke Walsh appeared to finally have the freedom he needs to lead the side around the park.
In comparison to luck lustre looking Eels, the Panthers looked fit and confident.
A year ago, they were thrashed 30-0 in the same game, and two weeks later were smashed by Newcastle in round one.
12 months later and this is a very different footy team. In 80 minutes last Friday night, it was obvious that there has been a significant shift at Penrith.
Throughout the trials, the Panthers remained undefeated with a win and two draws.
Success for any club will of course be dependent on the playing group and more importantly, the 1, 6, 7 and 9 positions.
Penrith are now spoiled for choice in those key roles, something that could prove telling at the end of the season.
At fullback, the biggest talking point has been the battle between Michael Gordon and Lachlan Coote for the number one jumper. Coote, a local junior, looks certain to lose his spot to the dynamic Gordon, who was brilliant against the Eels last weekend. Either way, the depth in the position is impressive.
The halves combination of Travis Burns and Luke Walsh finally has an opportunity to be opened up, and both appear ready for a big season. While players like Blake Austin and Harry Siejka are waiting in the wings, if Penrith can keep Burns and Walsh together all year, a finals spot is looking a much stronger possibility.
As far as the hooker position goes, Kevin Kingston's lease on the number nine jumper is being very seriously challenged by youngster Nafe Seluini, who appears to have a big future at the club.
Around those key positions, several other players are set for big seasons.
Michael Jennings is looking to re-claim the form that earned him a reputation as one of the most dangerous players in the game. After a bitterly disappointing 2011, he is certain to be chomping at the bit to turn things around.
Tim Grant, who many believe is a future Penrith captain, will step into the shoes vacated by Petero Civoniceva and will certainly do an impressive job – he is one of the brightest forward talents not just at the Panthers, but in rugby league in general.
And then there's Luke Lewis – our new captain whose tenacity and skills can turn football games.
This is a playing group on the cusp of something special, but much has to fall in place to ensure that destiny is fulfilled.
Injuries will, as always, be a concern, while discipline will be critical.
Gould has proven a hard taskmaster already on that issue and knows that the players are the front line of the club's reputation.
He has put his credibility on the line by getting personally involved with major corporate deals with organisations such as OAK and Cudo, and his front line needs to ensure that credibility is not tainted.
It is Gould's arrival back at Penrith that has the club's support base buzzing.
They believe that his influence will play a major part in any success the Panthers have this year, though Gould would also be well aware that he'll cop the criticism that comes with losing.
Rugby league is about more than money, TV rights and big corporate deals.
It is about passion and pride.
We are very proud city, and we have a football team that will forever be the biggest promoters of that city.
They deserve our support.
Bring on 2012.