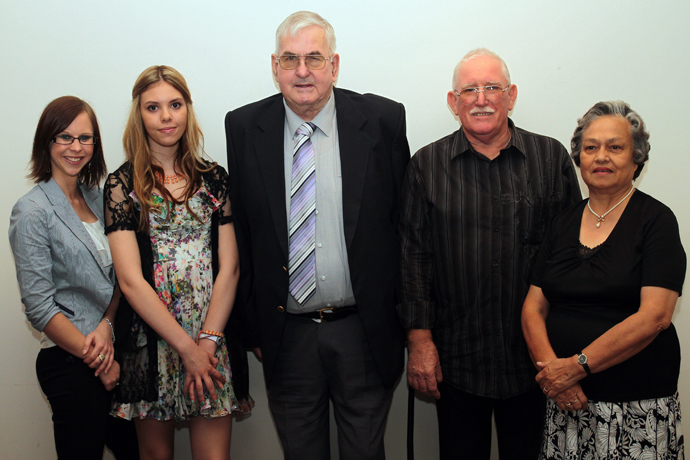 When Robert Walsh retired from the NSW Police Force after 32 years, he decided to dedicate his life to helping others.
He helped lobby the NSW Police Commissioner's office in 2006 to form the Police Post Trauma Support Group (PPTSG) in a bid to support officers suffering from trauma, anxiety and depression.
"Police are generally conservative and when they get sick from trauma it's even harder to open up," Mr Walsh said.
"As part of the support group, it is an absolute privilege for me to be able to talk to them, I can rely on my experience as an officer to help them deal with certain things."
Penrith City Council paid tribute to Mr Walsh's tireless efforts with the support group on Tuesday night when he was named Penrith Citizen of the Year.
He was joined by the Penrith Young Citizen of the Year, Natasha Duarte, and Local Appreciation Award recipients Danielle Steele, Shirley Satur and Jim Roche.
The award recipients were nominated by their friends, family and peers as outstanding citizens who have made a significant contribution in the local area.
"I didn't get involved with the support group to be recognised in this way, so it was a complete shock to hear I had received the award," Mr Walsh said.
"I like working in the background so when I was getting my photo taken on Tuesday it was all new to me. But is does beat people throwing cans and rocks at me like when I used to tell people to move on from the cricket pitch."
Penrith Mayor, Greg Davies, said: "This year's award recipients are most deserving of recognition and serve as role models for our city."