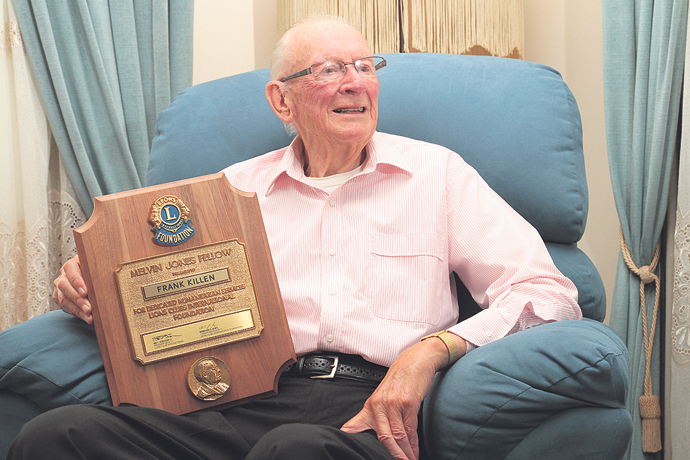 Lion Frank Killen, one of two founding members of the Penrith Lions Club, has been awarded the highly prestigious Melvin Jones Fellowship award for his ongoing dedication to the club.
Mr Killen started the Lions Club in 1957 and after more than 50 years of dedication, the Lions International's Head Office in Oak Brook, Illinois, America bestowed on him the Fellowship.
"I appreciate the award but never set out to win it," Mr Killen said.
"I started the Lions Club in 1957 and was formerly the president and then also the secretary for 17 years straight.
"One of our longest lasting community initiatives has been support for the Nepean Neonatal Intensive Care Unit. Each year for nearly 20 years we have provided them with finances to help import expensive equipment that they may need."
Fellow Lions Club member, Barry Leavett-Brown said that Mr Killen has served the Penrith Lions Club earnestly with great determination and, as one would expect, had
very high standards in his position of club secretary for more than twenty years.
"He has been a stalwart on the committee that runs the Chocolate Wheel project in the Westfield Plaza," he added.