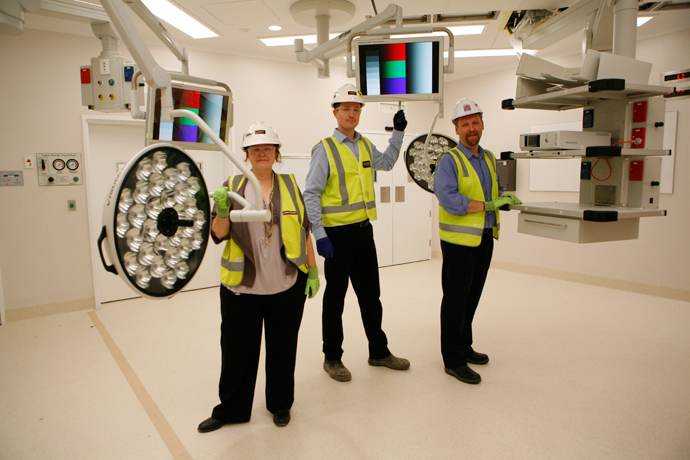 Since construction began in early July 2010, staff and patients at the Nepean Hospital have been eagerly awaiting the opening of the new East Block building.
Finally, the East Block, as part of the Penrith Health Campus Re-development, is at the last stages of construction, ready for it's opening on Monday, February 13.
The spacious new building opens up many more opportunities for staff at the hospital to treat patients to their best ability.
"The $87.1M project is a significant boost for health care services in Penrith and will provide capacity for six additional operating theatres and 60 beds," Nepean Blue Mountains Local Health District Chief Executive, Kay Hyman said.
In addition to the eight existing operating theatres at Nepean Hospital, the six new operating theatres provided in the East Block are all equipped with the latest technology to assist the surgeons.
As well as the modern operating theatres and the additional capacity for up to 60 surgical beds, the new building provides an ambulatory procedure centre.
The East block will provide a great environment for patients with large windows and an arts program consisting of Nepean River and Blue Mountains themed artworks.
"The impressive public spaces in the interior of the building are complemented by a significant arts program which will help to provide a sense of comfort to visitors and patients," Ms Hyman said.
Some of the artworks around the building are by local artists including a two-storey high painting by Annette Barlow, which has been set in glass, in one of the main halls.
Nepean Hospital is holding an open day for the community to experience the new building on Saturday, February 18.