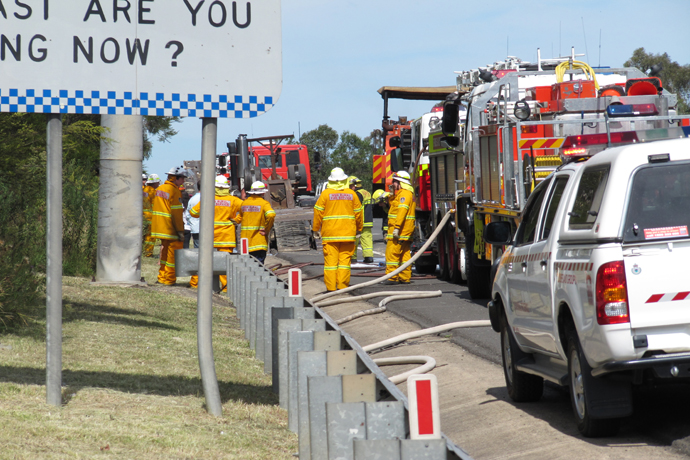 Two lanes of traffic are currently closed off on the M4 motorway after a truck's float caught alight.
Police and NSW Fire Rescue are attending to the truck that is pulled over 100 metres past the eastbound motorway on-ramp near the Northern Road.
Witnesses on site believe the fire started from an electrical fault in the float of the truck.
Roads and Traffic Authority staff have closed off the two left lanes of the motorway whilst emergency services and police examine the scene.
Preliminary reports suggest that the truck was carrying earthworks machinery used for tarring roads.