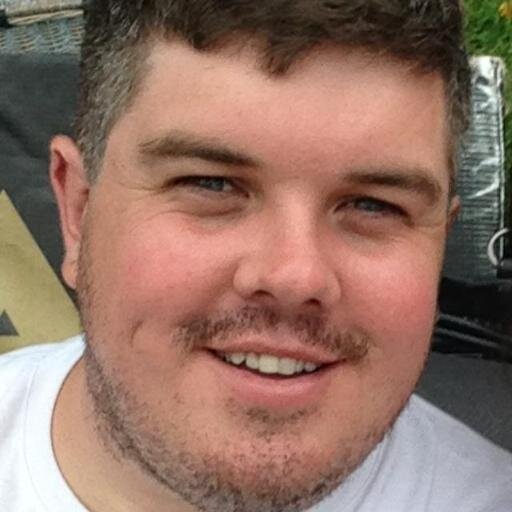 The Christmas decorations have been taken down, the January sales are in full swing and New Year's Eve hangovers are over for most.
Normality is about to return.
For me, the Christmas break and the start of 2012 was all about firsts.
First trip to Byron Bay, a location that makes you feel instantly relaxed and free of the stress that can engulf you towards the end of the year.
First professional massage, a new addiction that will certainly cause the wallet some pain during the year.
First trip to Wet and Wild on the Gold Coast in about 15 years – and yes, I am cool, calm and collected when on a water slide.
While on the Gold Coast I ran into Darryl "The Big Marn" Brohman who was enjoying his first XXXX of 2012.
Forget XXXX, the Gold Coast was the first time I've found anywhere on the planet that sells Corona's for $2.50 – Melba's, you are my new favourite bar.
Melba's also provided my first, and probably last, dance of 2012. Anyone unfortunate enough to witness me on the dance floor will know why it'd be the last.
It was also the first time I've driven from New South Wales to Queensland and back again, as I'm usually too impatient to sit behind the wheel for that long and take to the skies instead.
I'd like to thank Google Maps for "closing" the Pacific Highway and sending most of the holiday traffic away from the busy route between Sydney and the Gold Coast.
Like many men, I believe I can out-smart any GPS system and hence Google was no match for my desire to stay on the Pacific Highway for the entire trip.
It's an interesting trip but the stupidity you see from some drivers is nothing short of astounding.
How a white Commodore I saw weaving in and out of traffic didn't end up in a tree or in a head-on crash with another vehicle is a mystery.
About 24 hours after I drove the stretch of road, a Penrith family was left devastated by the death of their 11-year-old boy while he slept at their Urunga holiday home.
It was the first horror moment for Penrith in 2012 and a family tragedy that, it seems, could have been avoided.
2012 will provide many firsts.
On a political front, it will be the first full year of power for the O'Farrell Government.
We all put up with the "blame Labor" attitude in the last nine months of 2011, but it's now time for turnaround and action.
In short, it's time for the Premier to make his mark.
We've already seen the first political play-on-words in 2012 when a shark was spotted near where Tony Abbott was swimming on Monday.
Yes, yes, the sharks are circling.
On a sporting front, it'll be the first year of a new era at the Penrith Panthers with Ivan Cleary as coach. By all reports, the side has been training the house down.
After all the ups and downs of last year, the pressure is now on new General Manager Phil Gould and new coach Cleary to deliver.
It's also the first year of the Greater Western Sydney Giants in the AFL, a franchise that faces a mammoth task to unseat rugby league in the west.
The NRL v AFL war aside, it is a significant sporting development for western Sydney and all eyes will be on their first game of the 2012 season.
On a news front, we sit back and wait to see what happens.
There will be stories of tragedy, of heartbreak and of disaster.
But equally, there will be stories of joy, success and achievement.
No newspaper ever prints a blank page and no television news service ever presents dead air.
There is always something happening and just what the history books have in store for 2012 is a mystery.
Many have spoken about new year's resolutions, newfound beliefs and goals for the year ahead in recent weeks.
The reality is each day is unpredictable.
Today, the Weekender kicks off celebrations of our 21st birthday year.
We look forward to keeping you informed and entertained over the next 12 months.
Sit back, enjoy the ride and don't take yourself too seriously.
Welcome to 2012…