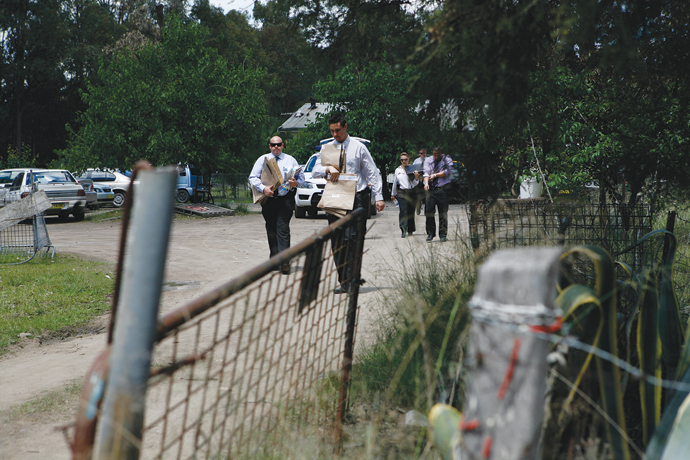 Murder was the word at Penrith Local Court this week with three men facing murder charges appearing at the court in as many days.
A 20-year-old Londonderry man charged with murder has been released on bail as Penrith Local Court waits on forensic evidence.
The man, a resident of The Driftway, Londonderry, was charged with the murder of a 26-year-old male earlier this year.
Police were called to The Driftway residence at 9.20pm on Sunday, October 30, with reports that a person had sustained stab wounds.
Upon arrival, police located the 26-year-old man near the front of the property with a large knife wound to his neck, who was pronounced deceased by paramedics at the scene.
The man faced Penrith Local Court on October 31 where he was bail refused, however he was granted bail on November 18.
When Penrith Local Court heard the matter for a third time last Friday, bail was continued as the Court is waiting on DNA and fingerprint evidence, expert analysis and autopsy reports.
The matter was adjourned to march 16, 2012.
Last Friday step-father of murdered child Kiesha Abrahams, Robert Smith, 31, appeared via video link in Penrith Local Court to have his charge of murder down graded to manslaughter and accessory to murder.
Kiesha Abrahams was reported missing by her mother, Kristi Abrahams, 28, and Mr Smith in August last year but charges were laid on the parents after Kiesha's remains were discovered in bushland in Shalvey on April 22.
A 34-year-old Hebersham man also appeared in Penrith Local Court for breaking and entering and murdering a 55-year-old Dharruk man who was located with head injuries at his home but did not survive.