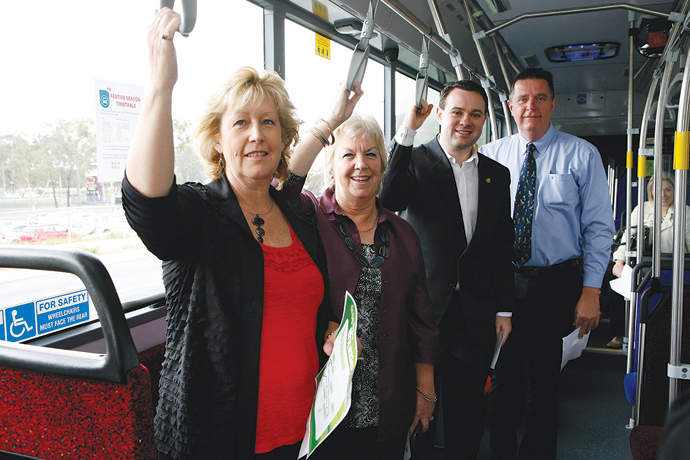 Penrith's free shuttle bus will travel a shortened, amended route from Monday morning.
After lobbying the State Government for long term funding, Penrith MP, Stuart Ayres, Penrith City Council and local business associations are satisfied that a new, shorter route will adequately service the CBD.
"We have worked with Westbus to ensure we have a smaller route that does not simply replace existing routes – to make movement within the centre more convenient for shoppers and workers," Mr Ayres said.
The free shuttle will no longer service Penrith Panthers directly.
Rather than continuing along Woodriff Street to Mulgoa Road and then to Panthers, the bus will turn off Station Street onto Reserve Street and then back towards Penrith CBD via Woodriff Street.
"Nepean Hospital was excluded from the amended route because it would breach the 20 minute travel time," Mr Ayres said.
The new bus route will take 15 minutes to complete and buses will depart every 10 minutes.
"We want high activity around High Street and Henry Street so we are very supportive of the shortened shuttle bus route," said Jill Woods of the Penrith Valley Chamber of Commerce.