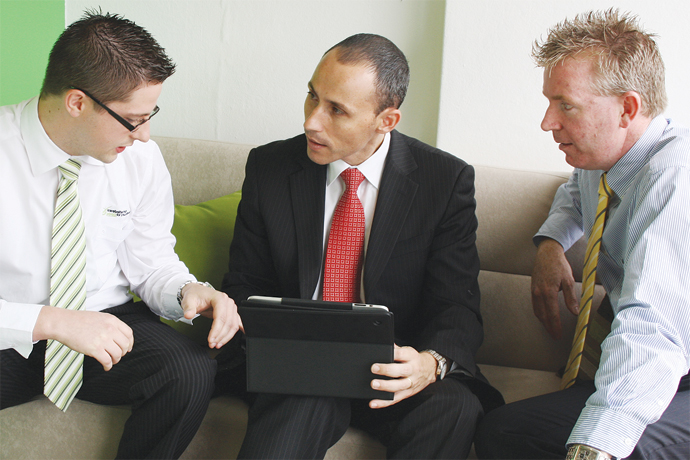 Nearly 3000 residential and commercial premises in the heart of the Penrith CBD will be connected to the national broadband network next year.
Penrith is one of the first cities in Australia to receive approval for the network's installation, which is being carried out by the National Broadband Network Corporation.
MP for Lindsay, David Bradbury, ranked the national broadband network as one of the top infrastructure projects in western Sydney alongside the construction of the M7 and establishment of the University of Western Sydney at Werrington.
"It is a significant opportunity for Penrith to be connected to the national broadband network as many commercial premises will have access to faster Internet capable of supporting a range of smart technologies," he said.
Mr Bradbury said that industries such as aged care, health and business services will benefit greatly from the national broadband network.
"The NBN is being rolled out on a hub and spoke model. So after installation in the CBD we will be advocating for surrounding suburbs to be connected after," he said.
Paul Brennan, Chairman of the Penrith Business Alliance (PBA) said he was particularly pleased with the announcement.
"At my own business in St Marys it seems we are still using smoke signals," he joked.
"The National Broadband Network will be a quantum leap for Penrith as many residents and businesses are still operating on ADSL1. At 3.30pm when all the kids come home to play their games online businesses' Internet speeds definitely slow."
For small business owners Martin Rogers and Tim Williams the benefits will be numerous.
"The NBN will allow greater flexibility to work from home and give our businesses greater access to the cloud sphere," Mr Rogers said.
As for PBA and Penrith City Council's efforts to revitalise the Penrith CBD, the NBN will be a great promotion tool.
"It will fit in perfectly with our plans to attract more businesses to the CBD," Penrith City Councillor, Jim Aitken, said.