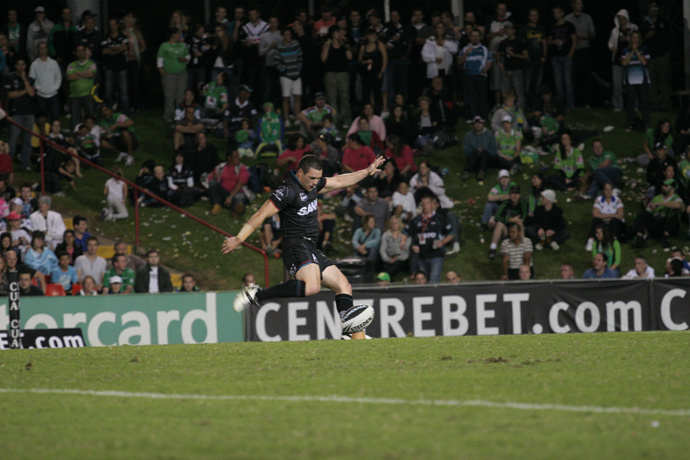 Penrith's goal-kicking whiz Michael Gordon will return to the field next year with a full pre-season under his belt after his recovery from a serious knee injury.
Speaking with the Weekender on Monday, Gordon said he's keen to return to the field against the Bulldogs in round one after sitting out the second half of the 2011 NRL season.
"Everything is on track and I've been in full training since we came back," Gordon said.
"I've really enjoyed the pre-season so far – there's a good feeling around the place."
Speculation continues to mount that Gordon wants to move off the wing next season, potentially to fullback, but the 28-year-old says he's happy to play anywhere in the squad.
However, he admitted he'd like to get a little closer to the action.
With his knee now fully recovered, Gordon said he's glad he didn't rush a comeback in 2011.
"The surgeon was optimistic that [that I could have come back] but it wouldn't have been worth coming back for a couple of games," he said.
Gordon said the new blood at Penrith in the shape of General Manager Phil Gould and coach Ivan Cleary had certainly shaken things up.
"It feels like a brand new club," he said.
"Everyone is pretty excited around here at the moment."
Gordon has also resumed goal-kicking practice, and said after a shaky start three weeks ago, things are starting to get back on track now.