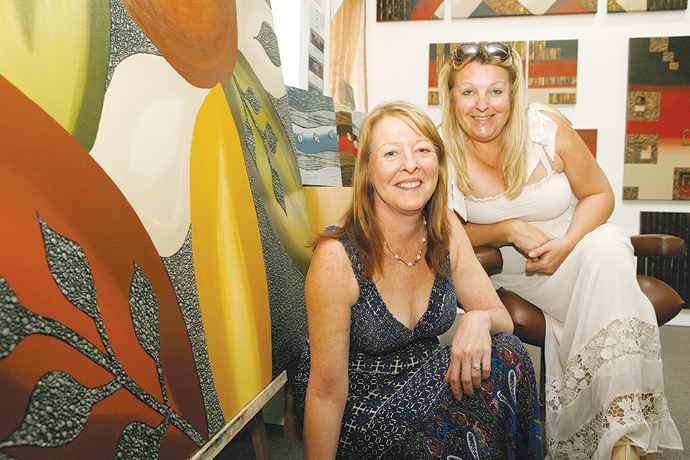 Original hand-painted art that suits the colours, styles and size of your home can be difficult to come by, but English sisters Jan and Denise have set up a new studio in Penrith to cater for art appreciators on a smaller budget.
"Both myself and Jan have had a passion for painting from a very young age. We are both originally from the United Kingdom – I emigrated to Australia with my family eight years ago and Jan emigrated here three years ago with her family," Denise said.
"After working full-time jobs for many years and raising our children, we found we were finally in a position to fulfil our life-long dream of opening our own art studio."
The name of the business, Jade Art and Design, reflects the sisters' combined passion for artistry.
"There is nothing else out there like us. We hand-design and paint modern canvases, in any size or colour," Denise said.
Check out the range of works by visiting www.jadeartanddesign.com.au.