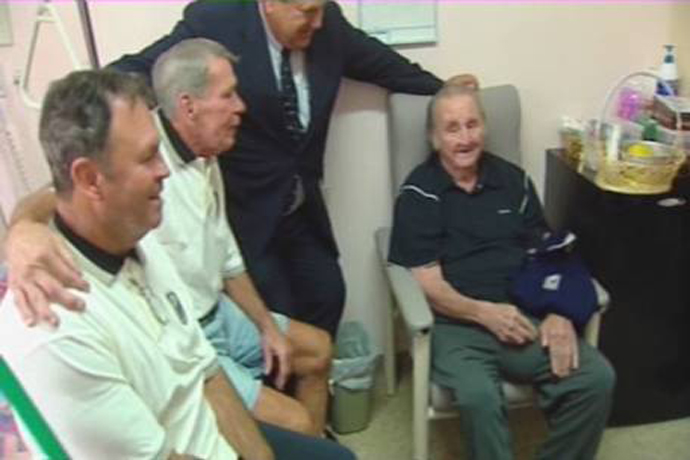 One of the pioneers of the Penrith Panthers, Merv Cartwright, has sadly passed away.
He died peacefully early last Saturday morning.
Mr Cartwright was a key ingredient in Penrith's introduction into the first grade rugby league competition in 1967.
While a dispute with the Panthers board would see him resign as secretary of the club in 1971, he will always be remembered as a guiding force during the formative years of the Panthers.
Panthers powerbroker and former player, Lou Zivanovic, said the Cartwright name was so important to the club.
"The dynasty he created through his family spans the last 50 years in rugby league in Penrith," Mr Zivanovic told the Weekender.
"He was instrumental in getting Penrith into the first grade competition in the first place.
"If he wasn't around at the time, Penrith wouldn't be in the first grade competition."
Mr Zivanovic said the impact Merv Cartwright had on rugby league in Penrith was immeasurable.
"Given he has been in ill health for the last three or four years, he's probably in a better place now than he has been," he said.
As one tribute on the Weekender Facebook page said this week, "without his vision and drive there would probably be no Penrith Panthers".
A funeral service for Merv Cartwright will be held on Wednesday.