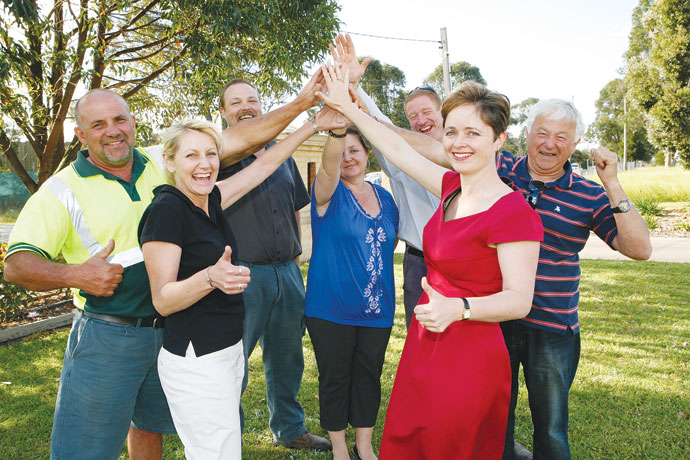 Penrith City Council will oppose the transfer of any waste from the former uranium smelter at Hunters Hill to Kemps Creek.
The O'Farrell Government announced this week that radioactive waste would now be moved to a secure facility at Lidcombe, while Kemps Creek would only receive "non-hazardous waste".
But Penrith Councillors voted to oppose receiving any waste at the local landfill at its Policy Review meeting on Monday night.
The motion, moved by Councillor Prue Guillaume, will result in a letter to Premier Barry O'Farrell expressing the Council's opposition to the government's decision.
Council has also sought an urgent report on the terminology used to ensure there is no confusion about the terms 'hazardous' versus 'radioactive'.
The Minister for Finance and Services, Greg Pearce, announced on Monday that Kemps Creek would no longer be receiving radioactive waste, despite stating just a week before that it was the only option.
Mr Pearce said that "in the unlikely event of any hazardous material being found" it would be treated on site and taken to a secure facility Lidcombe. But his statement has angered some Councillors, who say the announcement has raised more questions.
"The Finance Minister's quote 'In the unlikely event of any hazardous material being found' shows he has no idea of the nature of the problem of the Hunters Hill site," said Mayor Greg Davies.
Cr Guillaume said: "The biggest question of all remains – if another site can take it, why is Kemps Creek still taking any waste at all?"
Mulgoa MP and fellow Councillor, Tanya Davies, held a community meeting on Wednesday afternoon at Kemps Creek "to convey the community's approval".
"I am pleased the O'Farrell Government took the time required to investigate all possible solutions. We now have an outcome, which involves no radioactive waste coming to western Sydney," she said.
Opposition Leader, John Robertson, believes there's nothing to celebrate.
"Barry O'Farrell is deliberately misleading local residents when he says radioactive waste from Hunters Hill will be sent to Lidcombe, because he knows the overwhelming majority of waste from the site will still end up at Kemps Creek," he said.