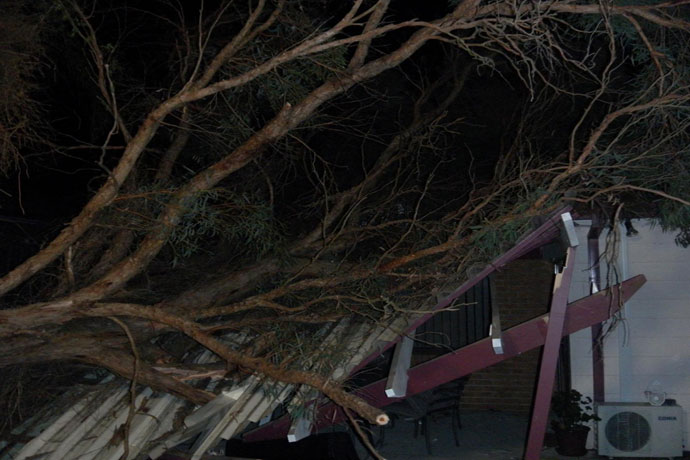 Strong and damaging winds yesterday has kept local SES volunteers busy.
The Penrith State Emergency Service responded to 14 requests for help from residents in Cranebrook, Emu Plains, Londonderry, Penrith and St Clair. There were a total of 14 volunteers deployed throughout the day and night.
Penrith recorded wind speeds of over 50km/h which caused a number of trees to become either unstable or to fall onto driveways and houses.
"The majority of calls we received for trees that had fallen on people's roofs" said Mr Derek Hudson, Controller of the Penrith SES.
"We were able to get a number of volunteers deployed at various stages throughout the day and night and got all requests completed".
The SES advises that people in the affected areas should prepare their property and their families now for the onset of these potentially damaging winds. The State Emergency Service advises that people should:
– Move vehicles under cover or away from trees.
– Secure or put away loose items around your house, yard and balcony.
– Keep clear of fallen power lines and trees and damaged structures.
For emergency help in floods and storms, ring your local SES Unit on 132 500. To request StormSafe information call the SES on 1800 201 000.