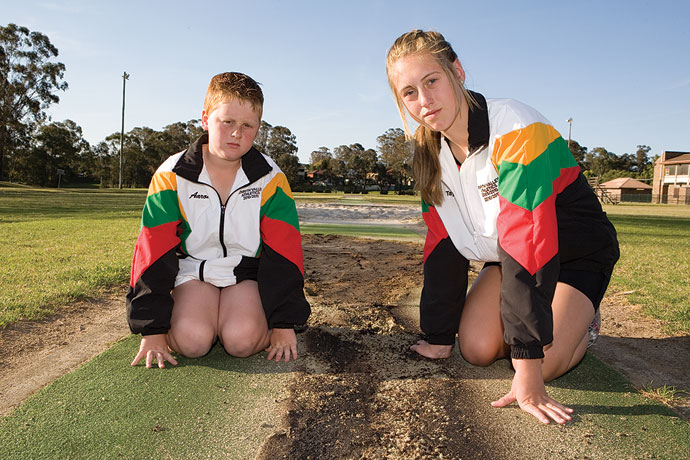 The kids from Penrith Valley Athletics are eager to start the upcoming little athletics season, but senseless vandals have hindered all the excitement.
Vandals recently poured petrol on the long jump run-up at the Parker Street athletics facilities, before setting fire to it.
And, Penrith City Council, who owns the area, has estimated that replacing the long jump run-up will cost about $20,000.
"There is nothing more frustrating than having our facilities vandalised," said Penrith Valley Athletics President, Kelly Mantle.
"We have three long jump pits, but the one that was burnt is our main one. We are now cut down to two run-ups, which means our program is completely thrown out and the kids have to wait longer to compete in their events."
But this isn't the first time the Parker Street athletics facilities have been vandalised.
"It's not the first time this particular run-up has been vandalised – it's been burnt before and people have ripped or cut pieces from the run-up," Ms Mantle said.
In the past financial year alone, Council spent $350,000 to cover the cost of vandalism or theft to public property.