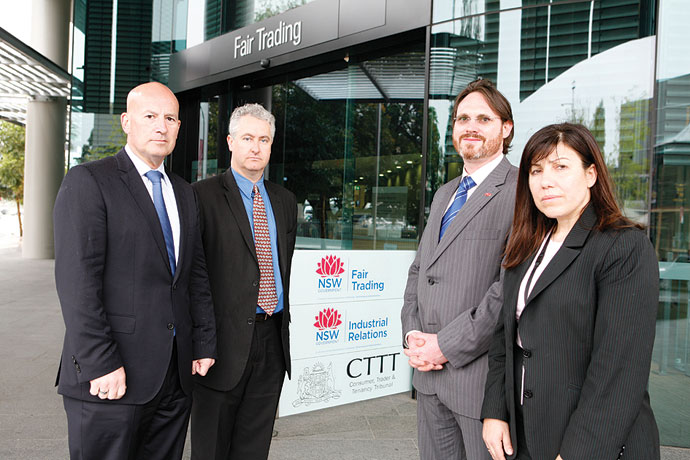 The local industrial relations office in Penrith will be closed and its seven staff will be sacked under changes to NSW Industrial Relations.
Penrith is one of five offices to be shut across NSW by the O'Farrell Government.
"This is a dagger aimed at the heart of Penrith," said Opposition Leader, John Robertson, when he visited Penrith on Wednesday.
"It means less compliance information for small business owners. It means no more community outreach. Regular workers with a complaint will no longer be able to pop in and obtain confidential face-to-face advice or assistance to prosecute a claim."
The Opposition Leader visited Penrith with Shadow Industrial Relations Minister, Sophie Cotsis, and Duty MLC for Penrith, Adam Searle, to reveal the "secret document" concerning the cuts to Penrith.
But Minister for Finance and Services, Greg Pearce, said there wasn't a secret plan.
"The government has been open, transparent and consultative on the changes and I have made statements on the matter in Parliament," Mr Pearce said.
"The plan for the NSW Industrial Relations Office was released to all staff and relevant unions, including the Public Service Association, three weeks ago."