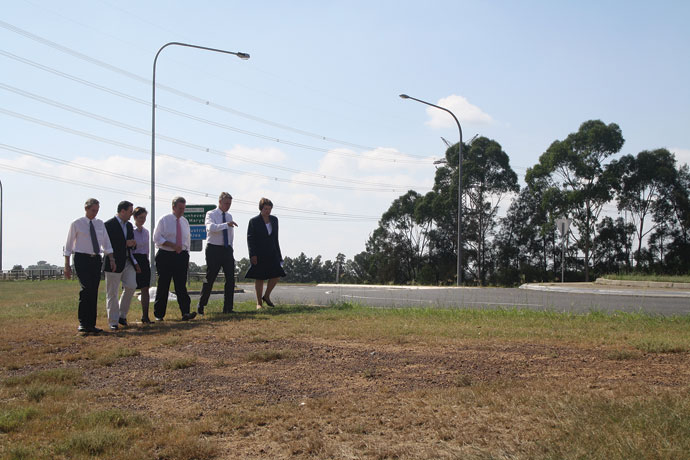 A Budget to rebuild NSW – that's the phrase that was mentioned more than a few times on Tuesday as Treasurer, Mike Baird, handed down the first Budget for the O'Farrell Government.
The 5,000 public service jobs that will be cut and $800 million worth of programs to be axed all form part of Mr Baird's plans to slash costs by an ambitious $8 billion over the next four years.
The Treasurer confirmed the Budget would slide into deficit this financial year – for only the second time in 15 years.
The Budget deficit is forecast to be $718 million this financial year, before returning to a surplus of $292 million in 2012-13. It is expected the surplus for 2013-14 will be $156 million and $152 million for 2014-15.
As for western Sydney, the biggest bonus for residents comes in the form of health, transport and roads, along with a boost for disability services.
"Locally, this Budget delivers $46.3 million this year for stage 3A of the Nepean Hospital redevelopment," Penrith MP, Stuart Ayres, said.
"Planning for the Nepean Hospital car park expansion is proceeding and $3.5 million will provide 39 more beds in 2012 following the commissioning of new building works."
Penrith Railway Station is set to receive $5 million for the construction of the long-awaited commuter car park, and Victoria Bridge has received almost $1.5 million for upgrades and the installation of a new cycle way.
Disability services has been given a $2 billion boost state-wide, with Penrith receiving $1.8 million in capital works funding to go towards two new five-bed group homes, one six-bed villa and one three-bed villa for people with high support needs.
More express trains have been promised, along with new buses worth $118 million, according to Londonderry MP, Bart Bassett.
And roads was a major focus in the Mulgoa electorate with $500,000 allocated this year to upgrade lighting and road hazards on Glenmore Parkway, along with $300,000 for the Colyton Road intersection upgrade at Roper Road and Carlisle Avenue.
In a bid to reduce M4 traffic for western Sydney motorists, $1.5 million has also been committed to commence planning for the Werrington Arterial, which was a major Liberal election promise.
"Like all families who must balance their household budget… [the State Government] is determined to bring expenses back under control," said Mulgoa MP, Tanya Davies.
But Opposition Leader, John Robertson, said the Premier had betrayed the people of western Sydney with $365 million in cuts.
"This Budget will hit families in Sydney's west like a ton of bricks," Mr Robertson said.
"Almost $200 million in funding for western Sydney roads has gone missing since last year's Budget."