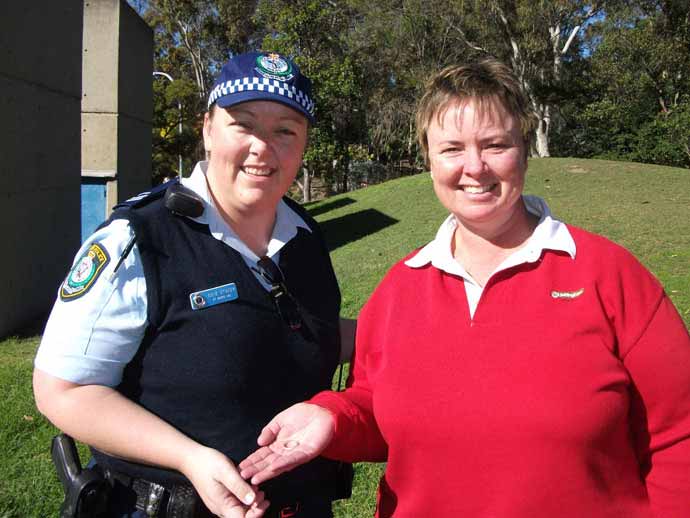 Vickie Dick received the surprise of her life when St Marys police officer, Julie Stacey, called to say that her husband's stolen wedding ring may have been found.
"13 years ago our house was broken into and a number of our things including jewellery and every remote control in the house was stolen," Mrs Dick explained.
"My husband is a miner and so he cannot wear his ring all of the time and it was at home when the thieves broke in."
In June 2011, a truck driver located the ring on the Great Western Highway at Katoomba.
After reading the inscription and realising the ring's sentimental value, the man handed the ring into St Marys Police Station.
Police made extensive enquiries into similar lost and stolen rings and eventually traced the ring back to Mrs Dick.
"When Julie called, I was so surprised. I went to the police station and identified the ring – we had had the ring engraved with 'Eternally Yours' so it was easy to recognise.
"It was literally days before the 13th anniversary of the ring being lost so I kept it a surprise and gave it back to him on the anniversary. He was so so happy that some good had come out of that terrible incident and so thankful that the truck driver – God bless him – turned in the ring."
Mrs Dick said that they had replaced the wedding ring but it had never held the same meaning.
"We are so thankful to have something so sentimental returned to us," she said.
The incident has prompted police to remind people of the importance of recording serial numbers and descriptors of property, as well as taking pictures of property in the unfortunate event these items are lost or stolen.